Medium and Memory curated by Griselda Pollock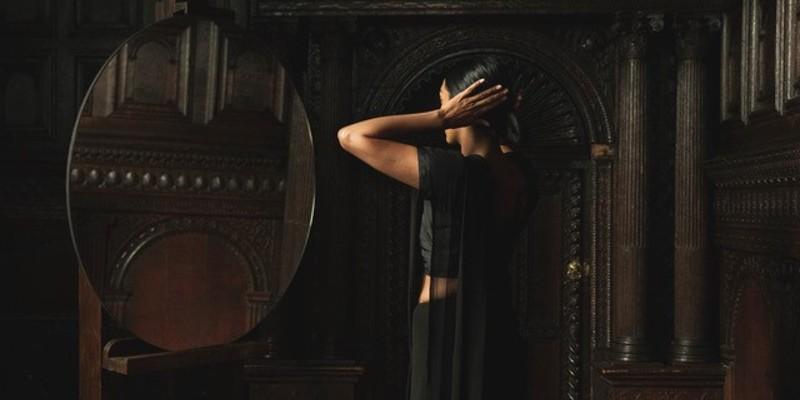 Date: Thursday 7 September 2023
Location: Off-campus
Interval: Every day
Until: Tuesday 21 November 2023
Cost: Free
Curated by art historian Griselda Pollock, this new exhibition in London features work by Leeds fine art alumni/ae Sutapa Biswas, Benjamin Hannavy Cousen, Asel Kadyrkhanova and Judith Tucker.
Medium and Memory stages four conversations pairing eight artists from different countries, generations, ethnicities, and personal histories who all share a deep engagement with the materiality of their media—painting drawing, moving image, photography and photo-collage—while focussing on memory—personal, historical, cultural, suppressed, discovered, restored.

Putting a still resonant, modernist medium-consciousness into tension with a post-modern sense of responsibility to 'the burden of history', these artists explore an ethical dimension in contemporary art—a refusal to forget—and the potential of contemporary art for aesthetic transformation of traumatic legacies of war, famine, genocide, colonialism and de-industrialization as well as the memory-effacing effects of the digital age.
Artists
Sutapa Biswas
Bracha L. Ettinger
Benjamin Hannavy Cousen
Asel Kadyrkhanova
Joanne Leonard
Christine Taylor Patten
Judith Tucker
Coral Woodbury
Find out about the exhibition and the artists.
About Griselda Pollock
Griselda Pollock is Professor Emerita of Social & Critical Histories of Art at the University of Leeds and 2020 Laureate of the Holberg Prize. She is an art historian and has curated several exhibitions of contemporary art including Art in the Space of Memory and Migration: Bracha L Ettinger in the Freud Museum (2013); with Sam Belinfante, Lessons in the Studio: Studio in the Seminar (Leeds, 2019-20) and currently Medium & Memory: Eight Artists in Conversation at HackelBury Fine Art, London (7.09-21.10, 2023).
Her many publications include classics such as Old Mistresses; Women, Art & Ideology with Rozsika Parker (1981/ 2020), Vision and Difference (1988/2012), and Differencing the Canon: Feminist Desire and the Writing of Art's Histories (1999), Encounters in the Virtual Feminist Museum (2007) and After-Image/After-Affect: Trauma and Aesthetic Transformation in the Virtual Feminist Museum (2013). More recent publications include Charlotte Salomon in the Theatre of Memory (Yale University Press 2018), Killing Men & Dying Women: Imagining Difference in 1950s New York Painting (MUP, 2022) and Woman in Art: Helen Rosenau's Little Book of 1944 (PMC, 2023).
Venue
HackleBury Fine Art
4 Launceston Place
London W8 5RL
Images
Sutapa Biswas, Lumen: Mirror and Hair; Sounds of the Morning, 2021. Copyright the artist.