Traces v.2 — MA Fine Art Interim Show
Date: Friday 24 March 2023
Location: Off-campus
Interval: Every day
Until: Sunday 26 March 2023
Cost: Free
Traces brings together the work of eight MA Fine Art students working across disciplines such as painting, sculpture, filmmaking, and photography.
Throughout the show there are threads of the everyday and the elsewhere, womanhood and the animalistic, tensions and politics, queerness and intervention.

The exhibition exists in two separate parts.
In the first iteration of these shows — 3 to 5 March in Project Space at the School of Fine Art, History of Art and Cultural Studies — the artists document the development of their practices, at the mid-point of their studies.
The first iteration will transform into this second show, which opens on 24 March at Patrick Studios. Find out more about Traces v.1.
Artists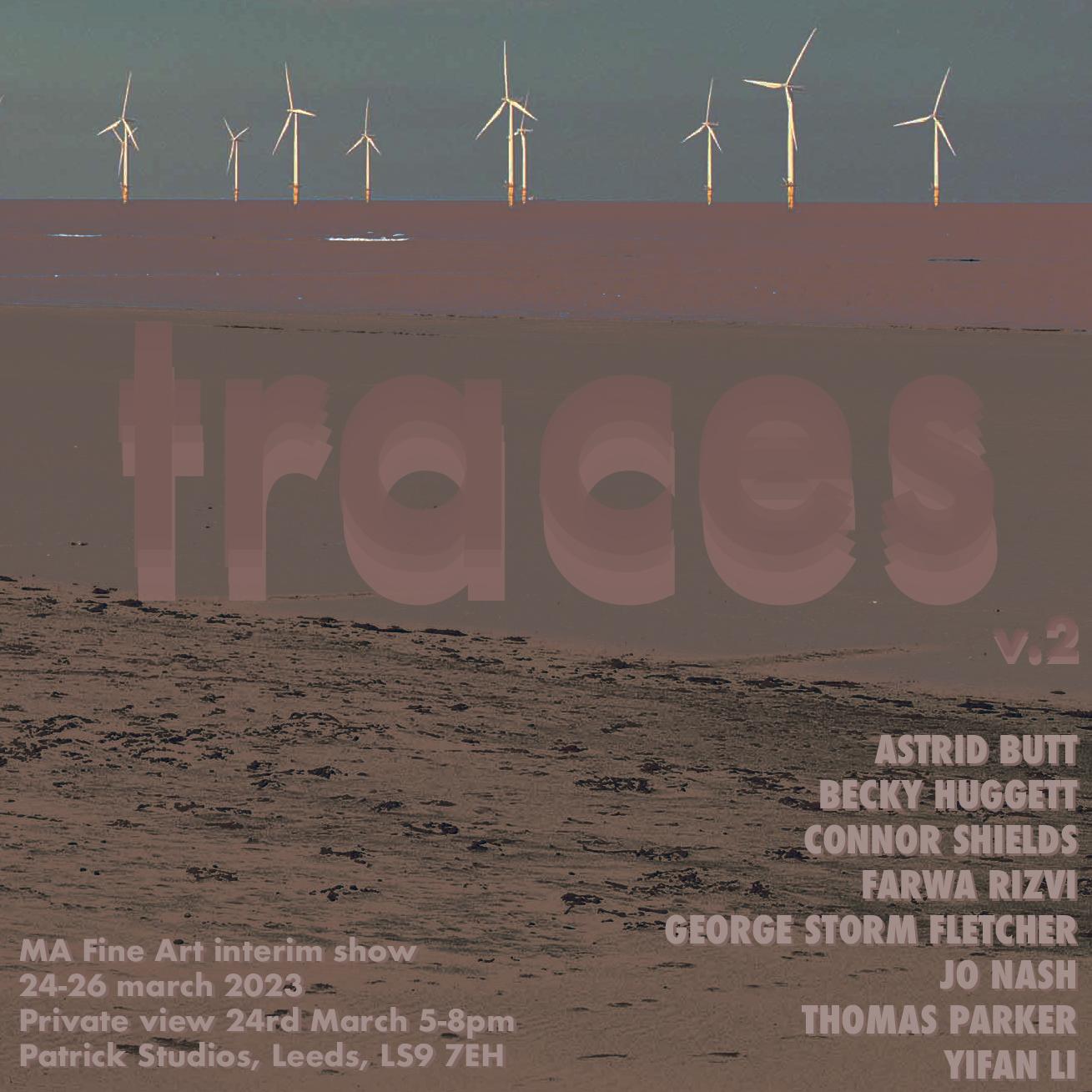 Opening times
Private view: Friday 24 March, 5 to 8pm.
Show continues on Saturday 25 and Sunday 26 March, 10am to 4pm.
Venue
Patrick Studios,
Saint Mary's Lane,
Mabgate,
Leeds,
LS9 7EH.
Image
Courtesy of Yifan Li.