'Catch' - a collaborative exhibition from PCI doctoral researchers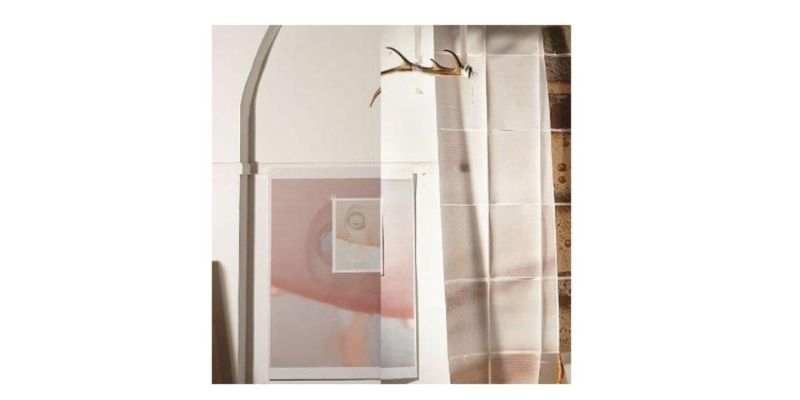 Date: Monday 27 February 2023, 9:00 – 12:00
Location: Hyde Park Book Club, 27-29 Headingley Lane Leeds LS6 1BL
Interval: Every day
Until: Monday 27 March 2023
Cost: Free
Benedetta d'Ettorre and Benjamin Skinner have been collaborating on "CATCH", an exhibition that will be on show at Hyde Park Book Club.
The exhibition explores the interplay between different fields of research and their shared preoccupation with embodied experiences.
About the artists
Ben and Benedetta are researchers at the School of Performance and Cultural Industries.
Benedetta is researching the sustainability of artist-led spaces and Ben explores how creative and performative tools can cultivate environmental awareness. Benedetta is also a curator whose practice revolves around experimenting with ways in which the experience of artworks can be enhanced and to provoke audiences to become active viewers. She often works with artists and practitioners from different fields to foster interdisciplinary dialogues and make space for unexpected connections.

Ben and I work on very different research topics for our PhDs but this opportunity gave us the possibility to find points of connections and advance our research interests through our creative practices.
For this exhibition, Benedetta invited Ben and Antonia Beard, another artist, to engage in a sustained, exploratory, dialogue to discover each other's practices and research interests. This process led to a successful collaborative application to secure the exhibition space as part of the OUT OUT programme hosted by Hyde Park Art Club.
Antonia and Ben were invited to respond to each other's practices: Ben Skinner has a background in movement and dance which he combines with drawing and the manipulations of various materials to investigate bodily perceptions and ways of seeing through the body.
Antonia Beard mainly works with sculptural forms, installation and images to explore spatial, material and cultural relationships between people, places and objects. The work on exhibition is based on their ongoing research and responses to each other's working methodologies.
View the exhibition
The exhibition is on view everyday from the 27th February - 27th March and can be visited between 9am – 12am at Hyde Park Book Club basement.
Attend the workshop and viewing event
On the 8th of March (16:00 – 17:30), artists and curator will be hosting a workshop and a viewing event. Book you place on the workshop via the Eventbrite website, and join Antonia, Ben and Benedetta from 18:00 to see the artwork and have an informal chat with them.
Join the online talk
The artists and curators will also be hosting an online talk on the 14th March (16:00 – 17:30). Book your free place to the online talk via the Eventbrite website.
Thanks to our supporters
This exhibition and linked events are kindly supported by the School of Performance and Cultural Industries, by the Faculty of Arts, Humanities and Cultures Dissemination Award and the Centre for Practice Research in the Arts.