International Medieval Congress (IMC) 2022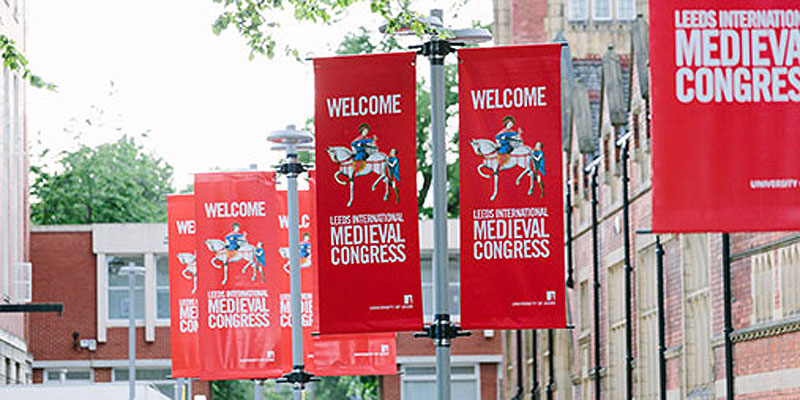 Date: Sunday 3 July 2022
Location: Leeds University Union
Cost: Free
Every year the IMC runs a varied programme of events, from musical concerts to dramatic performances via craft workshops, film screenings and, of course, Making Leeds Medieval.
More information on the events involved in Making Leeds Medieval, Concerts and Performances, Workshops, and Excursions can be found on the IMC events page. In addition to these events, there are also a number of Special Events and Film Screenings available, which are listed below:
Traditional Music Session
The Good Book: Film Screening and Discussion
Medieval Society Pub Quiz
Open Mic Night
The Sheppard Lecture 2022: Kevin Crossley-Holland - There Was An Old Man On The Border
'As an Ermine in the Snow': A Closer Reading of Sir Gawain and the Green Knight
Storytelling Circle
IMC Dance
Music in the Marquee
The description of each event will explain whether you need to buy a ticket. Tickets can be purchased through the University of Leeds Online Store after registration has opened. Tickets for any events that have not sold out will be available from the Refectory Help Desk during congress week. For free events, you do not have to book in advance unless otherwise stated on these pages.
For more on the International Medieval Congress, you can read an article about it on the news page.