Visiting Artist's Talk — Adam Chodzko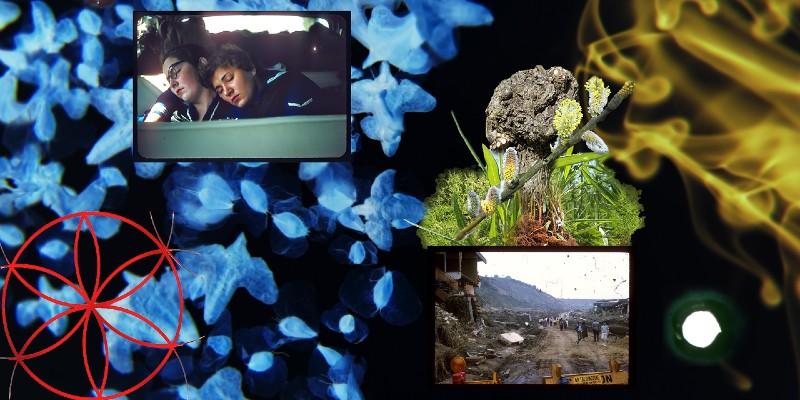 Date: Monday 31 January 2022, 14:00 – 16:00
Location: Online
Cost: Free
For our next Visiting Artist's Talk, we welcome artist Adam Chodzko.
Adam Chodzko (based in Whitstable, Kent) is an artist exploring, through the visual, the psychologies of human behaviour; what might we be becoming? He works across media, from large-scale installations to drawing, often working collaboratively with small communities to generate speculative collective realities. Working between documentary and fantasy, conceptualism and surrealism and public and private space he engages reflexively with the viewer; the work appears to 'make itself' through the act of looking.
Chodzko has exhibited extensively in international solo and group exhibitions since 1991 including: Tate Britain, Tate St. Ives; Raven Row, Museo d'Arte Moderna, Bologna; Istanbul and Venice Biennale. In the last 18 months he has exhibited work at Camden Art Centre, Wellcome Trust, Ikon Gallery, Birmingham, Trafostacja Sztuki, Szczecin, Poland, Towner Gallery Eastbourne and the Estuary Festival, London. In March 2022 he will have a small book (about his work in relation to ideas of attention, vantage points and blindness, somehow framed within Bruegel's painting Landscape with Fall of Icarus) published by Askeaton Arts, Ireland.
He is also currently in the middle (of a very slow process) of making two different large public sculpture commissions. Other commissions include Creative Time, NY, Frieze, and the Wellcome Trust. Awards include: Paul Hamlyn Foundation, AHRC, The Foundation for Contemporary Arts, NY. He has taught at numerous art schools both here and in the US, but most recently The Slade and St Martins, London and Open School East, Margate, Kent.
About Adam's talk
"For my artist's talk at the University of Leeds I will be sharing with you one of a number of possible paths through my practice via a special video I've made which experiments with a new method of how we might talk and show work to each other, especially acknowledging remoteness.
"I'll also be pondering; Why we make art? Who is it for? How might it grow? Why do artists never grow old? What if art ended? Why can making art, whilst also producing fantastic phases of pleasure, often feel uncomfortable; and how might we deal with this discomfort? How can we be separate or remote and yet also more collectively linked?
"For testing out the latter question; please wear something orange to the talk. And bring a nice pebble!"
About the Visiting Artists' Talks series
The Visiting Artists' Talks (VAT) series for 2021/22 takes place live via Zoom every Monday afternoon during teaching weeks.
Each session brings an arts professional to talk with us about what they do and why, and to chat with the student body honestly about their career journey and interests.
All our talks are compulsory for our Fine Art students but are also open to anyone else who would like to join us.
Event link
The event will be hosted on Zoom.
For further information about the VAT series, please email Gill Park.
Image
Adam Chodzko, woven time - a girdle of fig leaves (2021)