Professional Perspectives: Mosa Mpetha (Film Programmer & Operations Manager)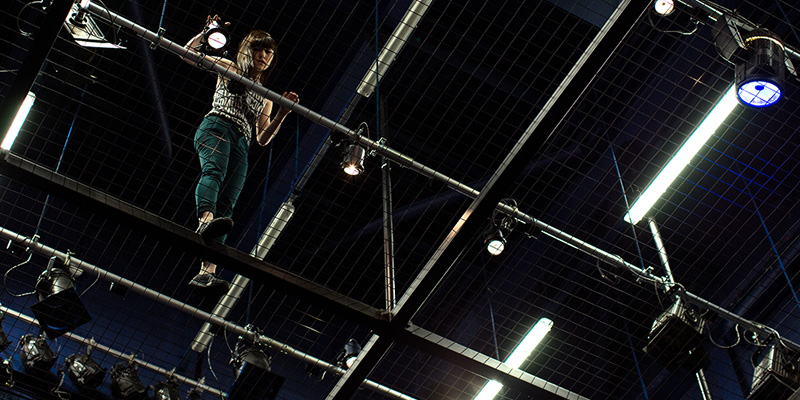 Date: Tuesday 18 May 2021, 12:00 – 13:00
Location: Off-campus
Cost: Free - registration required
Navigating the arts & events industry: Mosa Mpetha (Film Programmer & Operations Mgr) in dialogue with Robb Barham (Hyde Park Picture House)
Please join us for a conversation on navigating the arts and events industry with Mosa Mpetha (Film Programmer & Operations Manager) in dialogue with Robb Barham (Hyde Park Picture House Leeds). This event will present a personal and professional perspective on getting the most out of a career in the arts sector. The main themes will centre on event management, film exhibition and film programming.
Mosa will begin with a presentation outlining her varied career so far including how she got started, and how she has used her interests and experience to shape her professional practice. This will be followed by a discussion with Robb exploring some of the wider themes and issues around working within the current arts industry in more depth. The audience will then be invited to participate in an open forum for discussion on these topics. We hope you can join us!
BIOS
Mosa Mpetha is an operations manager for Leeds-based 'tutti frutti productions', producing imaginative and meaningful theatre for children. She is a curator of film programmes and co-founded the Black Cinema Project in 2020. Mosa is also an operations manager for film festivals and a member of the Scalarama Leeds management team. An event producer at heart, her varied career in the arts sector from rowdy music festivals to intimate backroom screenings is driven by her need to love her work and turn her hobbies into a career.
Robb Barham currently works in Operations & Front Of House management at The Hyde Park Picture House Leeds, a Grade II listed, 106 year old, gas-lit cinema. The cinema primarily screens arthouse, international films & documentaries, and they're currently embarking on a major refurbishment project, including installing a new second screen. Robb also works for Leeds International Film Festival, in particular programming British and Animation short films, together with Asian & anime features. Robb is also a core member of the organising team for Scalarama Film Festival - a DIY collective dedicated to encouraging anyone to screen films anywhere in Leeds and beyond, during their annual September festival.