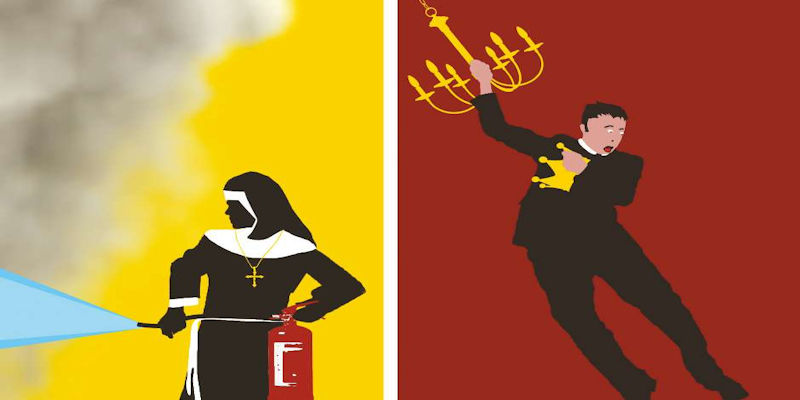 Date: Thursday 14 November 2019, 19:30 – 21:45
Location: Stage@Leeds
Interval: Every day
Until: Saturday 16 November 2019
Cost: £9.00 (£7.00 concession)
A Leeds University Open Theatre production by Luke Haywood
What could possibly go wrong?
Al Wright, founder of Look Sharp Theatre decides to perform two (very different) plays in the same theatre, on the same night, at the same time – with the same cast! It also happens to be the same night that the Arts Council are reviewing his request for funding. Farce and tragedy literally collide… with duels, a falling chandelier, fire and a nun on the run with a gun! Hilarity and chaos ensue as the cast attempt to make theatrical history…
Wright Off is a postmodern take on farce, arts funding and the cut-throat nature of theatre itself.