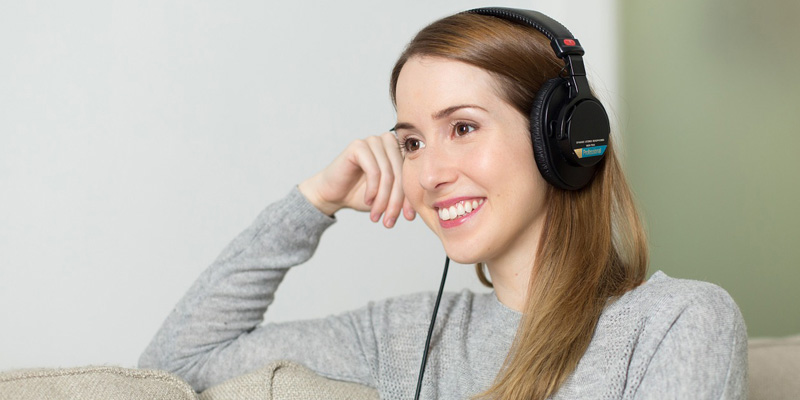 Date: Thursday 5 March 2020, 13:00 –
Location: Music
Cost: Free
Dr Alex De Little (University of Leeds) delivers a colloquium on spatial listening
The practice-based PhD project Spatial Listening was situated between a body of sound works that engage acoustic phenomena and a body of architectural practices that configure listening. Its original contribution to knowledge is a practice of listening — rendered through a series of works — that engages subjects in embodied or 'situated' modes of thinking through sound and sounding in relation to the acoustic phenomena of echo, resonance and reverberation; as a way to create knowledges of the architectural environment.

In responding to critiques of disembodiment and ocularcentricism, this project took inspiration from listening cultures for whom sound is integral to sense of space and place. The works — especially those that exist in the public realm — intended to deploy micro cultures of listening as a way to disrupt and problematise an ocularly-biased sensory disposition. Whilst the project's original contribution to knowledge may be viewed as an addition to a body of practice, the site of knowledge creation itself is in the experience of the works: works constellate situations that engage subjects in methodical modes of sounding and listening to and through acoustic phenomena, in approach of sonically knowing the spaces in which they may be heard. The portfolio positions each of the three acoustic phenomena of reverberation, resonance, and echo as mediums through which the built environment may be known.
About the speaker
Alex De Little (University of Leeds) is a sonic artist and researcher with bases in Leeds and London, UK. His practice encompasses installation, composition, performance and workshops; it is concerned with the interrogation of listening as a way to understand environment, self, and social relations. Alex's work and collaborations have been featured at the Venice Biennale, the Tate Modern, Somerset House, Palais de Tokyo (Paris), Health Museum (Houston, TX), Den Frie Centre for Contemporary Art (Copenhagen), The National Science and Media Museum, London Contemporary Music Festival, Huddersfield Contemporary Music Festival, and the Hepworth Wakefield. Alex recently completed a practice-based PhD with Scott McLaughlin and Martin Iddon at the University of Leeds, and is currently a postdoctoral research fellow at the Arts and Humanities Research Institute and a member of CAVE (Centre for Audio-Visual Experimentation). He will soon commence an honorary research fellowship at Goldsmiths centre for Sound Practice Research.