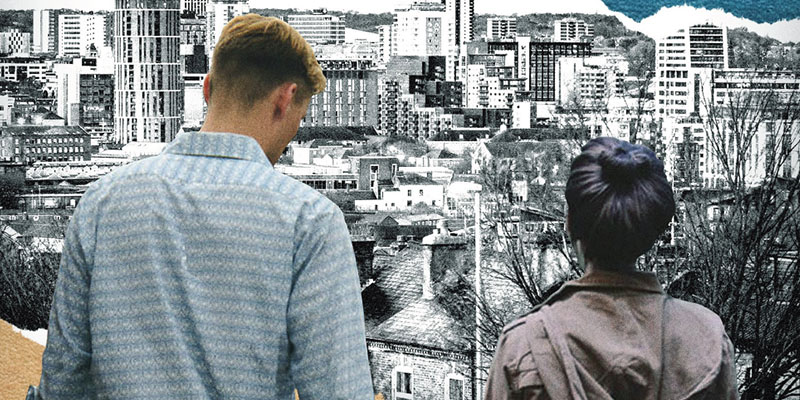 Date: Wednesday 16 October 2019, 16:00 – 18:00
Location: Workshop Theatre
Cost: Free
A free production from Red Ladder Theatre Company in association with the Faculty of Arts, Humanities and Cultures Wellbeing Project.
Jim's always been a bit of a character – the life and soul of the party - a Leeds lad through and through. And Sara's his perfect match - a Leeds lass with a sense of adventure, and a cutting wit.
They should be having the time of their lives; but Jim's always had this lingering feeling that he's not quite built for this world. Tonight, he wants to talk, to tell you his story – one that he's never told before.
…a serious examination of important and life-changing issues… but with a fair few laughs along the way.
Exploring mental health, masculinity and human connection in a social media-obsessed world, The Parting Glass is a moving new play (with a fair few laughs along the way) by Chris O'Connor, directed by Red Ladder Theatre Company's Rod Dixon, and developed from O'Connor's previous production 'The Life and Soul.'
The performance will last approx 1 hour and includes strong language and themes of depression and suicide. The performance aims to start conversations and will therefore be followed by an informal Q&A discussion for those interested in learning more about the play and the themes explored.
Tickets are free and available via Eventbrite.
Please note that this performance is exclusively for students within the Faculty of Arts, Humanities and Cultures.