Leeds - a city of culture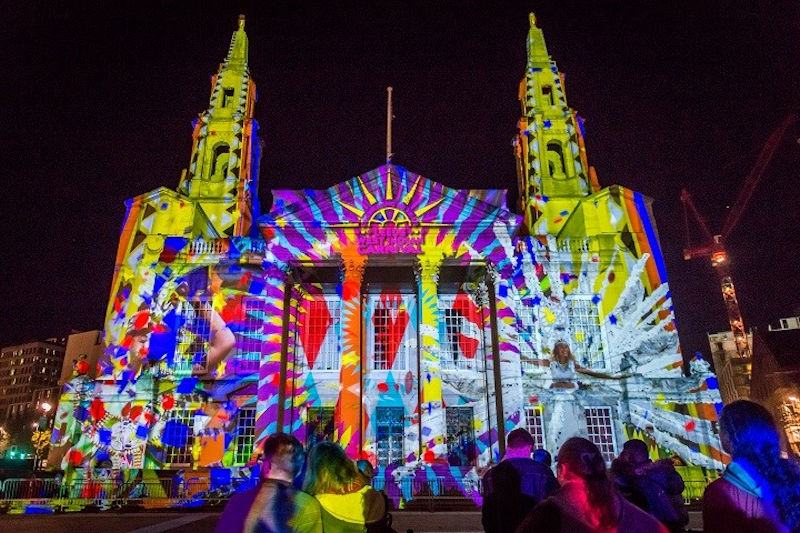 Date: Friday 27 September 2019, 14:30 –
Location: Stage@Leeds
Cost: Free
A showcase of the range and depth of culture and the arts in Leeds and the surrounding region.
This free symposium features a guest panel of leading figures and key practitioners from major cultural organisations, and is a chance to hear about the many exciting companies and projects in the Leeds city region.
This is a public event, booking is not required.
Guest panel
Sharon Watson (Artistic Director, Phoenix Dance Theatre; ex-chair, Leeds 2023)
Alan Lyddiard (Artistic Director, the Performance Ensemble; formerly Artistic Director, Northern Stage)
Joyce Nga Yu Lee (Resident Director, Mind the Gap)
Paul Wilshaw (Assistant Producer, Mind the Gap)
Sharon Watson (Artistic Director, Phoenix Dance Theatre; ex-chair, Leeds 2023)
Sharon is the seventh and longest-standing Artistic Director of the award-winning Phoenix Dance Theatre. Trained at the London School of Contemporary Dance, she was one of the first female Principal Dancers invited to join what was originally an all-male company, touring with them from 1989 to 1997, during which she choreographed Never Still and Shaded Limits. Having left Phoenix to pursue a number of other ventures including setting up her own company ABCD, Sharon returned in 2009 as the new Artistic Director. Since then Sharon has choreographed Fast Lane, Melt, Never 2 Still, Repetition of Change, TearFall and Windrush: Movement of the People.
During her tenure at Phoenix Dance Theatre, Sharon has received a number of awards and accolades. In 2010, she was named as one of the Cultural Leadership Programme's 'Women to Watch', a list of 50 influential women working in arts and culture in the UK. She was awarded The Sue Ryder 'Yorkshire Women of Achievement in Business Award' and named 'Yorkshire Woman of the Year' in 2016. She recently received the Liverpool Institute of Performing Arts' Companionship Award from Sir Paul McCartney and was recognised as one of '100 faces of a vibrant economy 2017' by Grant Thornton. Acknowledged at the 2017 Northern Power Women Awards as part of the very first 'Top 50 Power List' and in 2018 Sharon won the First English Woman's Award for Arts and Culture and was presented with an Honorary Fellowship by Northern School of Contemporary Dance. In July, 2019 Sharon received an Honorary Doctorate from Leeds Beckett University for her contribution to the arts. Sharon's recognitions are testament to her continued passion and drive to contribute to the local and national creative industries through the medium of dance.
Sharon is a previous trustee of Matthew Bourne's New Adventures and current trustee of The Place, Leeds Playhouse, and an artistic adviser for Central School of Ballet. She is committed to improving diversity within the arts by supporting the creative voices of women and black and ethnic minority artists.
Alan Lyddiard (Artistic Director, the Performance Ensemble; formerly Artistic Director, Northern Stage)
Alan is currently Artistic Director of The Performance Ensemble a company of performers over the age of 60 working in the space between community, amateur and professional arts practice. He developed a new performance piece 'Anniversary' in collaboration with West Yorkshire Playhouse (now Leeds Playhouse) in 2016. In 2017 he toured across Asia making work in Guangzhou, Hong Kong and Singapore. He is currently developing a large-scale piece for Leeds 2023 entitled The Bus Pass Project.
As Artistic Director of Northern Stage in Newcastle (1992-2005), Alan is best remembered for his very successful adaptations of George Orwell's works. His production of Animal Farm (1993) stayed in the repertoire of Northern Stage for 12 years and toured in Spain, France, Netherlands, Israel and across the UK. In 2001 he made a version of 1984, which has inspired subsequent productions in Paris, Freiburg, New York and New Zealand. In 2003 he co-produced with Calixto Bieito an adaptation of Orwell's memoir, Homage to Catalonia. A Clockwork Orange, made in the late 1990s, was another successful production with the Northern Stage Ensemble touring the UK for four years.

Alan has always been a strong advocate of internationalisation of the UK theatre scene. He worked closely and over many years with Lev Dodin, and repeatedly presented Robert Lepage's and Peter Brook's work in Newcastle. He has also collaborated with and presented the work of the Belgian director Alain Platel, the Hungarian director Gabor Tompa, and the Romani director from FRY Macedonia, Rahim Burhan.

In 2003, he initiated the Newcastle / Gateshead Gypsy Festival which presented the work of Eastern European and Spanish Romani artists as well as an original piece by the Northern Stage Ensemble, Black Eyed Roses, which he later reworked for a Romanian production.
Later that year, a Newcastle-based adaptation of Wim Wenders' film Wings of Desire was created by Alan with his ensemble and a community theatre group based at Northern Stage. He was subsequently invited to make a Copenhagen-based adaptation of the film using the same model at the Betty Nansen Theatre in 2005.
Mind the Gap - Joyce Nga Yu Lee and Paul Wilshaw
Mind the Gap is one of Europe's leading learning disability theatre companies, and creates work for UK and international audiences.
The company's vision is to work in an arts sector where there is equal opportunity for performers with learning disabilities: a world where performers are trained, respected and employed equally, and feature every day on our stages and screens.
The company works in partnership with learning-disabled artists to deliver a bold, cutting-edge and world-class artistic programme that impacts locally, nationally and internationally. Work that excites, surprises and challenges audiences.
"Our aim is to make great theatre that makes audiences think differently. By "theatre" we don't just mean shows that you can see in arts and theatre venues, but also performances and events in different spaces and places."
Mind the Gap was formed in 1988 by Tim Wheeler and Susan Brown, and is based in Bradford. The Mind the Gap team includes a Board of Trustees, Staff Members, Associate Artists, Resident Artists, Ambassadors, Students and Volunteers.
Panel chair
Garry Lyons (School of Performance and Cultural Industries)