BBC Radio 3 - In Tune live from the University of Leeds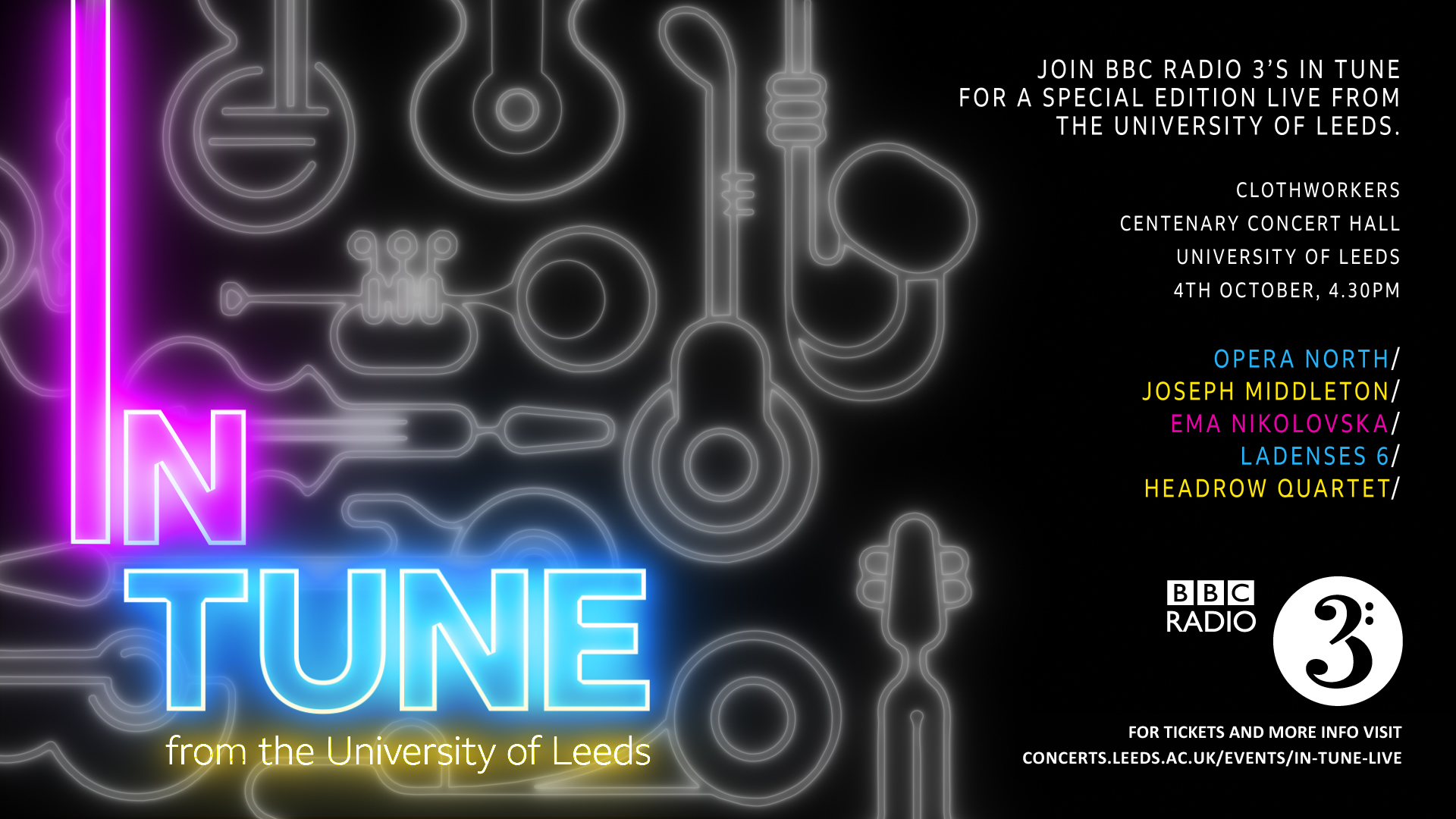 Date: Friday 4 October 2019, 16:30 – 19:00
Location: Clothworkers Centenary Concert Hall, Music
Cost: Free of charge
Radio 3's drivetime show In Tune will be broadcast live from the Clothworkers Centary Concert Hall at the University of Leeds.
Expect conversation and live performance from some exciting guests, including Director of Leeds Lieder, pianist Joseph Middleton, with mezzo soprano Ema Nikolovska, members of Opera North with conductor Christian Curnyn, and superb talent from the University of Leeds and Leeds College of Music.
Acts from the University include the Will Blackstone Quartet, playing music from the great jazz trumpeters; the Headrow Quartet and also the Ladenses 6 choir and composer Ed Cooper.
Tickets are free but please book in advance.
Tickets are strictly non-transferable. Photographic proof of ID must be shown. Admission is on a first-come, first-served basis.