National Orchestra for All - Summer Concert 2019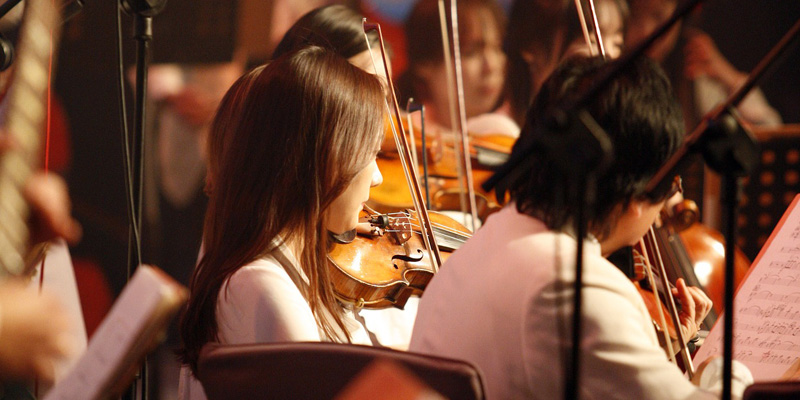 Date: Wednesday 7 August 2019, 16:00 – 17:00
Location: Great Hall
Cost: Free but please book in advance using the link below
Music-making transcends educational ability, socio-economic status and disability.
It can give young people a unique way to express themselves; improve their confidence and self-esteem, self-efficacy and cultural awareness and provide a safe space for those with challenging home or school lives. Ensemble music-making extends these benefits further, giving young people access to broad and diverse social networks and developing teamwork and communication skills.

A key challenge addressed by National Orchestra for All is that young people who lack financial, social or cultural support repeatedly miss out on the unique opportunity of ensemble music-making and cannot experience all the non-musical benefits. OFA is a unique, mixed ability youth orchestra comprising 100 young musicians with complex lives from across the UK, who come together throughout the year to learn, compose, rehearse and perform ensemble music.

You are invited to join them for a concert to launch the new My Roots, Our Roots season, exploring music which underpins stories of human migrations, histories and journeys.

All are welcome, and tickets are free, but please book in advance.