IMS Open Lecture - Crafters of kingship: smiths, elite power, and gender in early Medieval Europe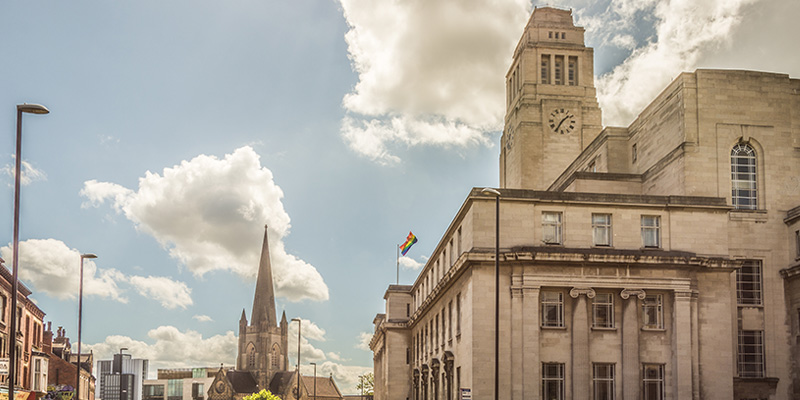 Date: Tuesday 12 November 2019, 17:30 – 19:00
Location: Nathan Bodington Council Chamber, Parkinson Building University of Leeds
Cost: Free
This lecture is part of the IMS Open Lecture Series which showcases cutting-edge research by leading scholars in important aspects of medieval studies.
Duncan Wright (Senior Lecturer in Archaeology, Bishop Grosseste University, London) will deliver this IMS Open Lecture, titled 'Crafters of Kingship: Smiths, Elite Power, and Gender in Early Medieval Europe'. In the earliest medieval centuries, skilled metalsmiths were greatly valued by cult leaders who required impressive objects to maintain social links and the loyalty of their retainers. Despite their clear importance, smiths were peripheral characters operating on the fringes of elite communities.
Such treatment may reflect an attempt to limit the influence of metalworkers, whose craft was seen as supernatural and who themselves were probably spiritual figureheads; archaeological evidence associates smiths and their tools in symbolic processes of creation and destruction, not only of objects but also of buildings and monuments. The Church clearly appropriated these indigenous practices, although conversion eventually saw the pre-eminence of the sacred smith and their practice wane.
Anthropological study provides numerous comparators for skilled crafters acting as supernatural leaders, and also suggests that as part of their marginal identity smiths may have been perceived as a distinct gender.
Wright specialises in interdisciplinary studies of settlement, landscape and conflict. His work typically integrates documentary and topographic sources with archaeological evidence to reconstruct the evolution of sites and landscapes during the medieval period in particular.
The lecture will be followed by a drinks reception. All are welcome!
All queries can be directed to Dr Axel Müller.