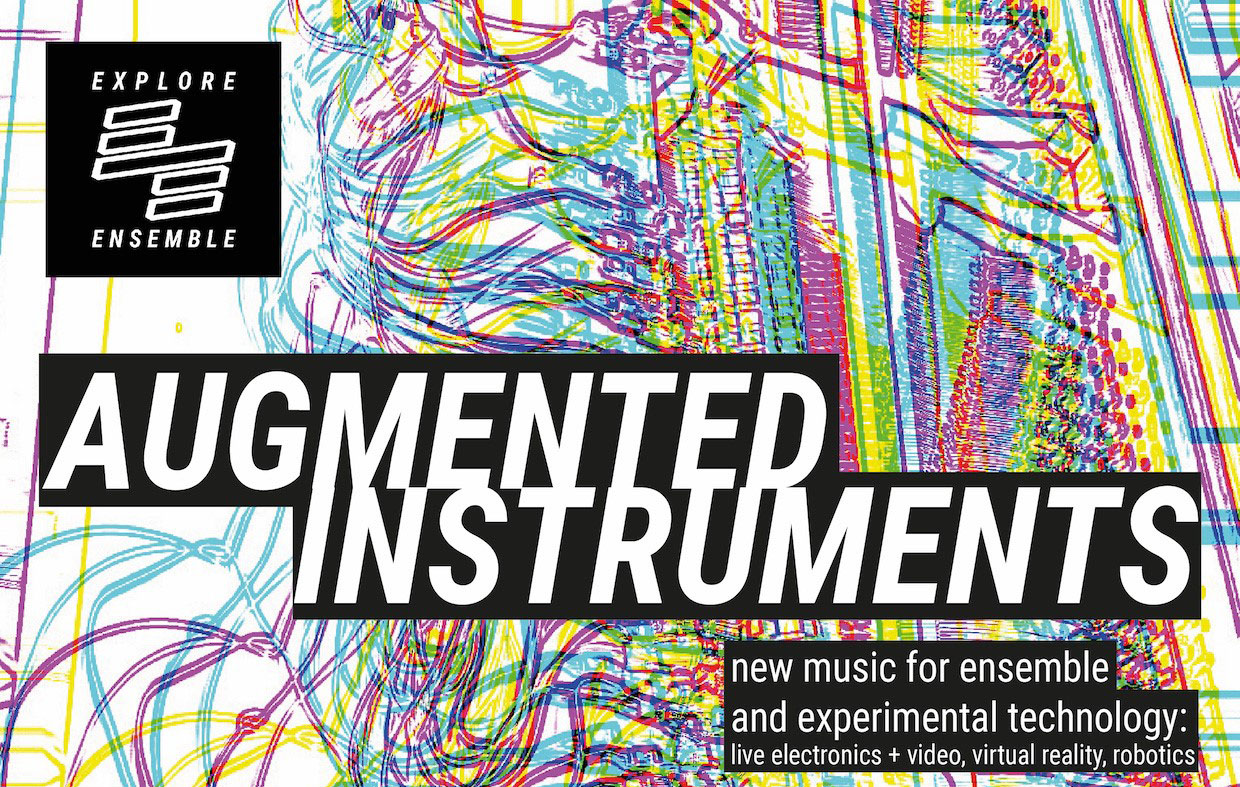 Date: Thursday 20 June 2019, 19:00 – 21:00
Location: Clothworkers Centenary Concert Hall, Music
Cost: Free
The London-based new music group Explore Ensemble will make their debut appearance in Leeds.
Lisa Illean – Weather a Rare Blue
Patricia Alessandrini – Tracer la lune d'un doigt
Oliver Leith – 644 Love Songs Guaranteed to Cure Heartache
Scott McLaughlin – New Work
The group present a programme of contemporary music that explores notions of augmented instruments, including recent commissions from Patricia Alessandrini and Lisa Illean, a new work from Scott McLaughlin, and video work by Oliver Leith. The concert will see instruments augmented by robotic units, microphones, transducers, magnetic resonators, E-bows, live electronics, and video.
"One of the UK's most impressive new music groups" (5:4), Explore Ensemble is directed by the composer Nicholas Moroz, and sets out to explore the radical frontiers of new music and offer audiences outstanding performances of internationally acclaimed composers while advocating music rarely heard in the UK, and collaborating with composers to create a living repertoire.
Explore Ensemble has featured several times at HCMF, on BBC Radio 3, and many London venues such as Kings Place, Kammer Klang / Cafe Oto, St John's Smith Square, Handel & Hendrix, and the Royal College of Music.
Clothworkers Centenary Concert Hall, School of Music, University of Leeds
Admission Free