Songs of Love - The Weimar University of Music Chamber Choir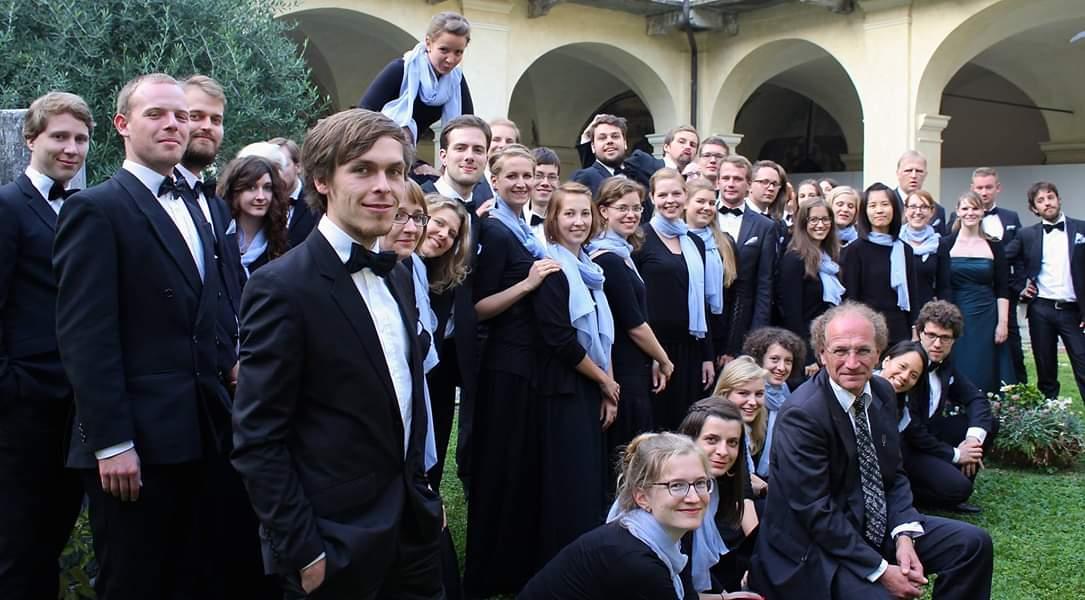 Date: Sunday 9 June 2019, 13:00 –
Location: Clothworkers Centenary Concert Hall, Music
Cost: Free
Comprising of 45 singers, the choir regularly takes part in national and international competitions. They have an exciting programme that includes the music of Shumann, Dovrak, Elgar and Brahms.
Performers:
Chamber Choir of the University of Music Franz Liszt Weimar
Conductor: Prof. Jürgen Puschbeck
Piano: Pascal Menke
Flute: Anna Grünhardt
Viola: Tobias Hohberg
Programme includes:
Robert Schumann, Zigeunerleben
Antonin Dvorak, Six Strains from Moravia
Edward Elgar, From the Bavarian Highlands
Johannes Brahms, Excerpts of the 'Quartets'
Biography:
Past prizes won by the Choir include 2nd place in the German Choir Competition 2014, in which they were awarded "Outstanding". In 2009 they also won a 2nd prize in the international Choir Competition "Florilège vocal de Tours".
Besides choir competitions the Chamber Choir also tour across their home country of Germany, as cultural ambassadors for the Federal State of Thuringia.
During the last 10 years they have performed in several countries around the world including USA, Brazil, Ukraine and Israel.

Free admission, all welcome.