Research Colloquia: Emerging technologies of sight and sound: bringing colour to the world, 1917-1965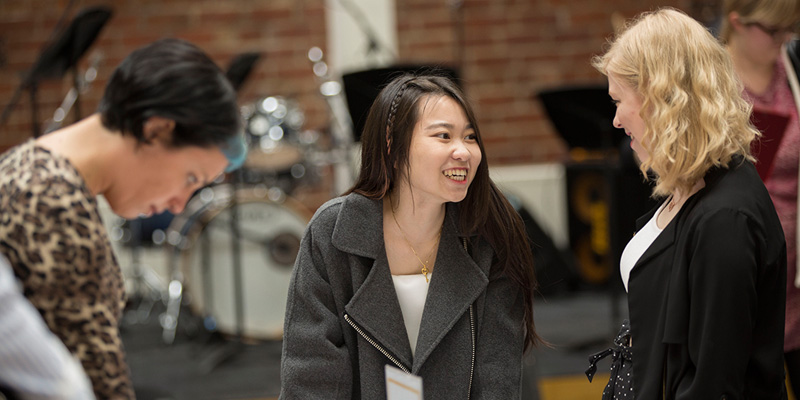 Date: Thursday 14 February 2019, 16:30 – 18:00
Location: Music
Cost: Free
The pre-performance presentation introduces the background to the invention of Kodachrome film by Leopold Mannes and Leopold Godowsky, Jr. (Man & God) in the 1930s.
Abstract: Godowsky and Mannes were professional, classical musicians who had a keen interest in improving film technology. They also were part of a Jewish cohort, including the Gershwins, who attempted to bridge diverse cultural realms. Kodachrome owes as much to the situation and distinctive history of American Jewry as it does the history of technology, and the particular interpretation offered here stresses the relationship between the approach to music of the earlier generation and the unusual engagement with technology on the part of the 'boys', Man & God.
About the Speaker: Professor Berkowitz, a native of Rochester, New York, received his BA from Hobart College (Geneva, New York) and his MA and PhD from the University of Wisconsin (Madison). In addition to teaching, writing, and academic lectures Professor Berkowitz often addresses public audiences. He has presented at Limmud in the UK, South Africa (2016), and upcoming in Austalia (2018), and for the Jewish Genealogical Society. On two occasions he has been awarded use of the Bloomsbury Theatre for shows related to his research. The most recent was the Kurt Weil/Georg Kaiser opera buffa, The Tsar Wants His Photograph Taken (February 2016), which was preceded by Theatre in the Theresienstadt Ghetto: Newly Discovered Works (co-produced with Lisa Peschel, February 2015). He has curated pop-up exhibitions, along with lectures, related to his book on Jews and photography in Britain at UCL's Art Museum and the Wiener Library. His public engagement extends to the Armenian genocide, for which he delivered an address on Jews and Armenians as photographers and coordinated a special event on Armenian and Holocaust film (2016) for the Programme of Armenian Studies. He was the academic advisor for an exhibition "Ghetto Warriors: Minority Boxers in Britain" at London's Jewish Museum (May-September 2007), including an extensive public programme and an exhibition catalogue. A related follow-up exhibition was held in the cloisters of UCL (2013), which included a display on Berkowitz's interview with EastEnders' June Brown for the BBC series, Who Do You Think You Are? His current long-range projects include the development of a musical based on his photography research, and an exhibition to accompany the Kaunas, European Capital of Culture festivities beginning in 2022.