Research Colloquium: The Sound of Trevor Jones: Using Archival Materials to Explore Compositional Identity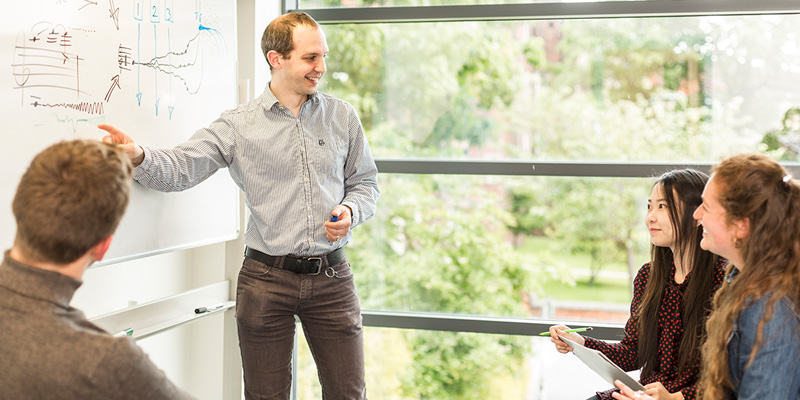 Date: Thursday 21 February 2019, 16:30 – 17:30
Location: Music
Cost: Free
In a change to the advertised session, Dr Ian Sapiro will present a film-music talk.
Trevor Jones has composed music for films, television programmes and video games across a career spanning more than thirty years. His output ranges from the animatronic fantasy of The Dark Crystal (1980) to the romantic comedy of Notting Hill (1999), from the horror mystery Angel Heart (1987) to the Britney Spears movie Crossroads (2002), and from the true-crime drama In the Name of the Father (1992) to the comic-book action-adventure The League of Extraordinary Gentlemen (2003), and includes pictures produced in the UK, US, Japan, Canada and South Africa. Jones has actively resisted being pigeonholed, and his work on a diverse portfolio of screen productions bears testament to his unwillingness to become typecast as a composer who is best at a particular type of scoring project. Although he may not be a household name, Jones's music and many of the films he has scored are widely known, and he has a very strong international fan base as evidenced by comments on video sharing websites and social media.
Drawing on resources from the Trevor Jones Archive at the University of Leeds, this presentation explores the various facets of Jones's compositional identity. The materials available through the archive include documentation from the creative and production processes, audio and video recordings, and some musical notation, and create an evidence trail that allows the identification of a distinctive sonic style. Consideration of Jones's music team highlights the role played by other professionals in his working practices, and the composer's heritage and training are also key aspects of his aural signature. While each of Jones's ninety-plus scores has been crafted to meet the needs of that specific screen production, connections – some readily apparent, some more subtle – nonetheless exist between various works that, when taken together, help define his compositional identity.