Encounters with the Dead: Intersection of ritual and theatre in Igbo masquerade performances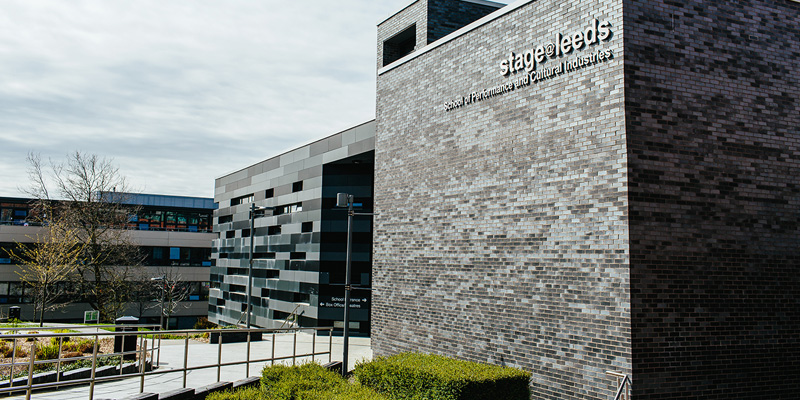 Date: Wednesday 27 March 2019, 13:00 – 15:00
Location: Stage@Leeds
Cost: Free
The School of Performance and Cultural Industries research seminar series welcomes Professor Osita Okagbue, from Goldsmiths at the University of London
All are welcome to attend this event, we will be joined by Professor Osita Okagbue.
A central element of Igbo religion is the belief in the existence of spirits and the ability of these spirits to influence human life. In addition, Igbo religion is anchored on an essential dualism - of spirit and matter – in which there is mutual dependence between the two. However, the Igbo, like many of their African neighbours, place the spiritual above the material and this perhaps explains the reverence accorded to the masked figures that appear in Igbo performances – they are believed to be spirits, mainly of departed ancestors, that have taken on material form in order to come and commune with the living. Igbo masquerade performance is religious and theatrical at the same time; that is to say, it is ritual but it is also entertainment. It is almost impossible to separate one from the other - one cannot easily divorce the religious element from the theatrical element when in the presence of the masked figure. This means in effect that Igbo masking is a theatre steeped in performativity, that is to say that it is a theatre that goes way beyond the merely entertaining to actually seek to either bring into being or in some instances to directly affect the reality that it portrays.
This paper seeks to explore the playful yet serious encounter between the living and the dead that underpins Igbo masquerade performances; it will also argue that it is the willingness of the spectators to accept the simultaneous reality of a dead ancestor or nature spirit and a living performer which enables the Igbo masking to be both ritual and theatre at the same time.
Bio
Professor Osita Okagbue is the current Head of Department of Theatre and Performance at Goldsmiths, University of London. He is the founding President of the African Theatre Association (AfTA) and Editor of African Performance Review (APR). His research is on African theatre and performance, Caribbean theatre, World theatres and Postcolonial Studies. His published works include African Theatres and Performances (Routledge 2007, 2012), Culture and Identity in African and Caribbean Theatre (Adonis and Abbey, 2009), African Theatre 8: Diasporas (James Currey, 2009) co-edited with Christine Matzke, and Performative Inter-Actions in African Theatre 1, 2 & 3 (Cambridge Scholars Publishing, 2013) co-edited with Dr Kene Igweonu.

Respondent: Dr Jason Allen-Paisant, School of Languages and Cultures, University of Leeds

Please book a place with Linda Watson l.m.watson@leeds.ac.uk