Bethany Reid
Course: BA Journalism
Year of graduation: 2017
Nationality: British
What made you want to study your course at the University?
My interest in radio presenting alongside my new taste for media made me consider a course related to radio presenting. I looked at various courses around the country and decided I wanted to do journalism, mainly because I felt I would enjoy the writing and scripting side of news alongside the radio skills I would develop.
The School of Media and Communication is beautiful and just the perfect place for any student with a passion for media.
When I arrived at Leeds and saw the bunting strung from the union building and the green spaces scattered around, along with the fact it was a campus university, it felt like returning home. Alongside the amazing campus, I desperately wanted to go to a Russell Group university, and Leeds ticked that box too.
Finally, the School of Media and Communication is beautiful and just perfect for any student with a passion for media. There's a TV studio filled with professional equipment, including a gallery. There's also amazing edit suites with industry-standard software built in so the skills you need for the industry are at your fingertips.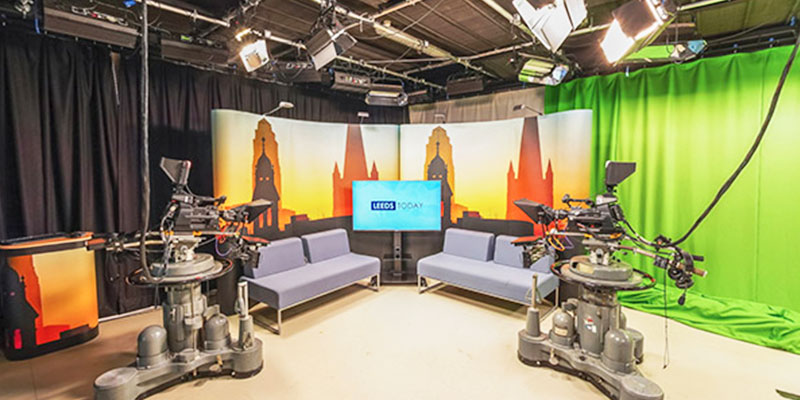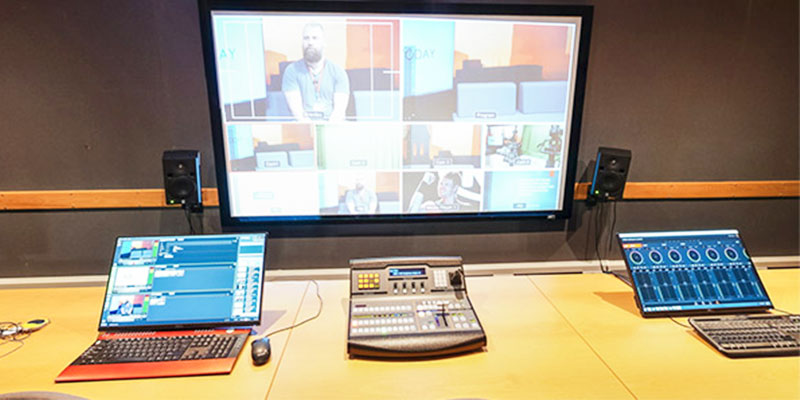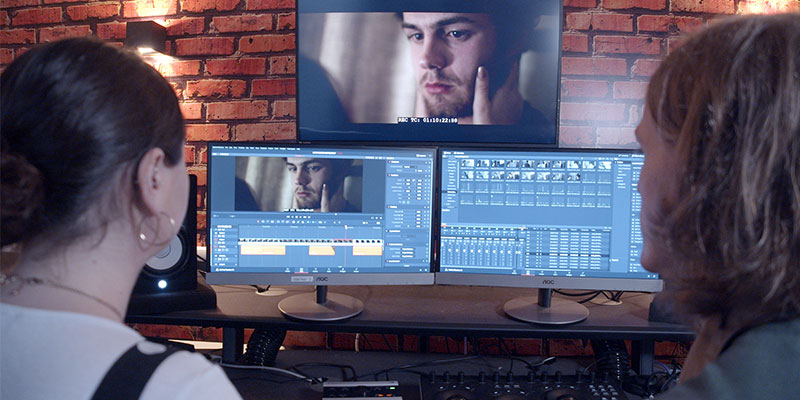 Describe the aspects of the course that you have enjoyed the most.
The first aspect of the course I enjoyed most has to be the connections I've made through attending Careers Days at the School of Media and Communication. Getting into the TV industry seems impossible, especially with the 'it's who you know' attitude and bias. But the Careers Days held at the School are great. Dozens of people working in the industry come in to speak to us about how they got to where they are, and even offer work opportunities – which is how I got my first job as a runner on the X Factor.
Secondly, I cannot preach enough about how amazing the staff and fellow students are in the School. Firstly, my course mates were all as passionate as I was, and were the most unbelievably talented bunch of people I'll ever have the pleasure of knowing.
Finally, the staff are incredible. Lecturers have time to speak to you, and care about how you are doing. The reception staff will help with any and all queries and I am so sad I won't see their smiling faces every day. For me, the people of the University of Leeds made my experience there unforgettable and it honestly makes me heartbroken to leave it.
What are you planning to do once you graduate?
I'm currently looking to pursue a career in TV production. I have a 5 week runner job lined up and from there I will be freelancing and using the networking skills that the School helped me build to find my next opportunity.