Global Challenges Podcast: From concept to clinic - textiles for wound management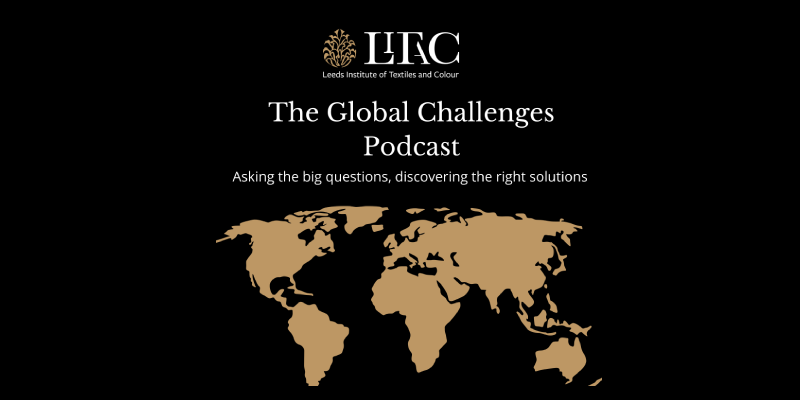 In this episode we look at the role of textiles in healthcare, and how textiles can make an impact on patients, healthcare providers, and industry.
More specifically, how textiles are employed in the clinic for the treatment of chronic wounds, and the journey that researchers and clinicians take together to translate an idea for wound management from the lab into the clinic.
This episode is hosted by Dr Giuseppe Tronci, Associate Professor in Healthcare Materials at the University of Leeds. He is joined by:
Begonya Alcacer-Pitarch - clinical Lecturer and healthcare professional at Chapel Allerton Hospital Leeds
Dr Graeme Howling - Senior Innovation Manager Medipex Limited
Dr. Charles Brooker - Postdoctoral Research Fellow at the University of Leeds
Related links/articles
How to listen
Listen on Spotify or Captivate.
Or search for the podcast in Amazon music, Google Podcasts, Apple Podcasts, Stitcher or the podcast app that you prefer.
About the podcast
The Global Challenges Podcast hosted by the Leeds Institute of Textiles and Colour (LITAC) is a new research institute at the University of Leeds that is primarily focused on researching the global challenges in fashion, textiles and colour industries.
This podcast series has been created to shine a light on some of the research that is happening at LITAC and to hopefully provide some insights into what we can collectively do to help the pressing challenges that society and our sector are facing.