Revolutionary dyeing process wins Circular Future Fund prize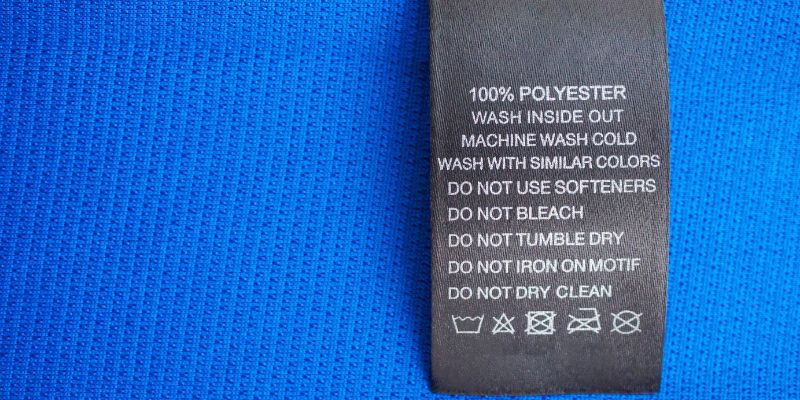 A ground-breaking project to develop a new polyester dyeing technology has beaten more than 240 projects in a competition to win a share of the Circular Future Fund.
The Circular Future Fund is an initiative run by John Lewis Partnership in partnership with environmental charity Hubbub.
Each year the fund awards £1 million to pioneering projects that are working to create a circular economy – one which eliminates waste and pollution, circulates products and materials, and regenerates nature.
The prize will allow Leeds researchers to further explore the creation of a circular economy for polyester and the ability to recycle it, as well as assessing the economic and environmental benefits of what has been dubbed the "polyester-infinity loop".
Researchers at Leeds Institute of Textiles and Colour (LITAC), in collaboration with the Wolfson CO2 Laboratory in the School of Chemistry, are developing a solution that uses new technology to deploy carbon dioxide and separate dyes from fibre, enabling easier recycling of the polyester.
Polyester, which is usually derived from petroleum, is the world's most consumed textile fibre, yet recycled polyester only contributes to 15% of total production, almost all of which is made from plastic bottles.
A major barrier to recycling polyester fabric is the presence of dyes, which makes fibre-to-fibre recycling almost impossible.
Richard Blackburn, Professor of Sustainable Materials in the School of Design, said: "This award from the Circular Future Fund will allow us to take a significant next step in tackling the global environmental and economic issue of polyester recycling.
"Polyester is the global clothing industry's most consumed fibre, yet fibre-to-fibre recycling for the material is unfeasible because of the chemicals involved in the dyeing process. In order to meet the UN's Sustainable Development Goal of recycling 90% of PET plastic by 2030, chemical recycling – and specifically fibre-to-fibre recycling – is essential."
Three other projects have been awarded a share of the £1 million prize, these include: expandable and recyclable children's shoes, a menstrual cup use, and a "lend and mend" scheme for household goods and clothing in Scottish libraries.
The winners were chosen by an independent panel of industry experts, including senior representatives from John Lewis & Partners and with support from Hubbub. Overall 245 projects applied for the fund. The four winners will be supported by Hubbub over the next year to develop and achieve their ambitions.