Digital knit exhibition by Design academics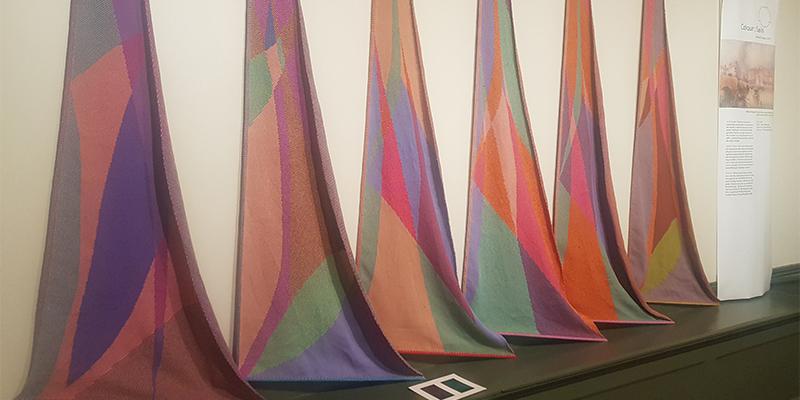 A new exhibition, directed by academics in the School of Design has launched in Whitby, knitted installations that change colour and adapt in shape and form in response to environmental conditions.
'Post Digital Knit', which is running at the Pannett Art Gallery until 12 June 2019, considers how the use of technology disrupts traditional making processes, exploring how digital technologies and craft thinking can enable the responsive, the adaptive and the bespoke.
The work is by Dr Elizabeth Gaston and Dr Jane Scott, lecturers in the School of Design and the directors of Knit:Design:Research, an experimental design studio based in the School.
The said: "We're excited to bring together a new collection of responsive installations exploring the potential of knitting as a smart material system. We think it has relevance to challenge issues of sustainability across architecture, interiors and fashion. The public response so far has been fantastic."
Knit:Design:Research challenges the boundaries conventionally associated with knitting. Their collaborative work includes knitted interior architecture, site-specific installations, and community-driven co-design events.
Alongside the knitted pieces, the exhibition considers what hybrid approaches have been developed that integrate both the programming interface and a tacit understanding of material behaviour.