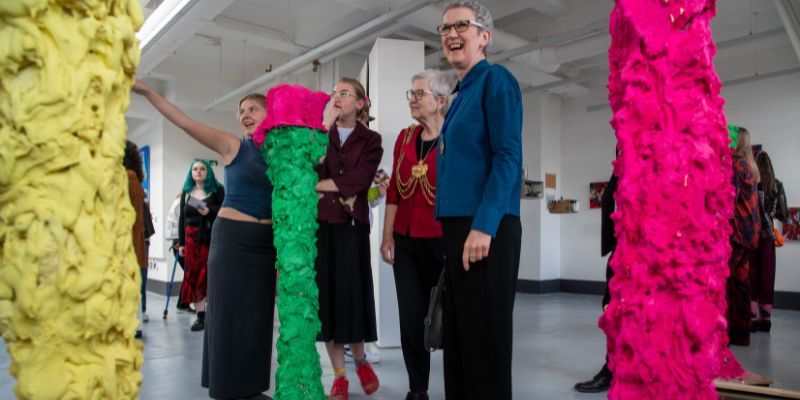 Date: Tuesday 14 November 2023
Location: Clothworkers Building South
Interval: Every day
Until: Wednesday 15 November 2023
Cost: £650.00
This newly revised practical course will be of benefit to those involved in merchandising, selection, specification, quality control, buyers and technologists.
The course will increase awareness of the yarns used in woven fabric production, design, construction and finishing along with common fault causes.
Over the 2 days the course covers fabric production, fabric design and construction, analysis and faults in fabrics; along with understanding specifications and their importance. After attending the course, delegates will be able to recognise different weaves and woven fabric composition. This course includes practical work, understanding specifications and common fault recognition.
Enquire about this course on the Continuing Professional Development webpage.