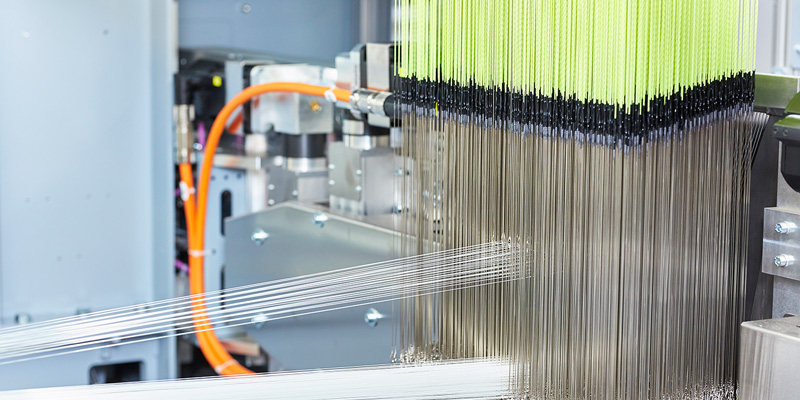 We are committed to investing in high-quality facilities to support teaching, learning and research in the School of Design. In 2018, we invested over £4 million in new facilities in the Clothworkers South Building including new laboratories, exhibition areas and student spaces.
Specialist facilities
We have a number of dedicated laboratories and workshops with world-class equipment used for both teaching and research, including specialist spaces for:
weaving and knitting;
clothing performance testing;
testing characterisation;
colouration and chemistry experiments;
colour imaging and communication;
clothing manufacturing;
digital printing and photography.
We will support you to develop the necessary skills to use equipment related to your area of study and our technicians are also on hand to assist you and help you to use equipment efficiently and safely. This means you will gain key technical skills and experience in using advanced technology used in industry.
Student spaces
We have nine studios across the School for you to complete practical work and exhibition spaces for events such as the Undergraduate Degree Show. Our student common room is a great space for you to mix with students from other courses across the School. We also have a dedicated Mac lab in which all computers has the latest design and graphics software.
Libraries and galleries
Studying at the University of Leeds means you will have access to fantastic library facilities as well as a number of galleries such as The Stanley & Audrey Burton Gallery which runs regular art exhibitions.
The M&S Company Archive is based on our campus with access to a permanent exhibition showcasing clothing, food packaging and merchandise as well as photography and marketing collateral from Marks and Spencers dating back to 1884. This campus-based resource is an excellent case study of how fashion, textiles, graphics and design have changed over the past century.