Media Futures: Made in Yorkshire – how to get a job in the screen industry without moving South!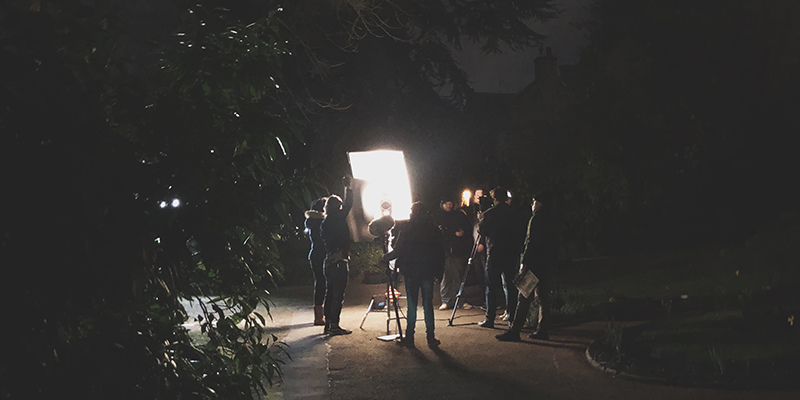 Date: Tuesday 11 October 2022, 16:00 – 17:00
Location: Chemistry West Block LT F (G.74)
Type: Seminars and lectures
Cost: Free
An insight into the career journey of producer/writer Hugh Mann Adamson who refused to leave Yorkshire and move to London to make his mark on the industry.
Hugh will be discussing the up-and-down journey of his underdog filmmaking career and the growth of his production company with offices in Sheffield and Madrid.
Following Hugh's talk, don't go anywhere as at 5pm in the same lecture theatre Richard Knight from Screen Yorkshire will join Hugh to talk to you more generally about the current state of the industry in the UK and Yorkshire.
He'll explain the role of Screen Yorkshire and how the organisation can support you, and he'll also give you some top career tips you can implement immediately. There will be a chance to network with Richard and Hugh after the session in the School of Media and Communication, Clothworkers' North.
Visit the MyCareer events calendar for more information, joining instructions and to reserve your place.
About Hugh Mann Adamson
Hugh Mann Adamson is a working-class themes-led Creative Producer based in Yorkshire. Alumni of the BFI Network Creative Producers Lab 2021 and EIFF Talent Lab 2022.
He is currently on Screen Yorkshire's Flex, a 6-month development scheme. Having completed twenty shorts as a producer, the last one was financed and supported by the BFI Network. In 2022 he started developing a slate of feature films, with his debut receiving Early Development Funding from the BFI.
Hugh proudly lives in Sheffield and is on the board of trustees for the Showroom Cinema and the proud sponsor of the Spirit of Independence Festival through his production company ENON film.
About Richard Knight
For over twenty years, Richard Knight has worked in the UK film industry, primarily as a location manager.
His first location manager job was the cult classic Dead Man's Shoes and he went on to work with Shane Meadows on the This is England feature film. He's worked on films such as Four Lions, Ghost Stories and Everybody's Talking About Jamie, TV dramas such as Silent Witness, Utopia and The Virtues, as well as dozens of commercials and music videos.
As Screen Yorkshire's Career Support Manager, Richard's job is to do what he can to help students turn their education into a career in the biz.