Joanne Armitage wins British Science Association award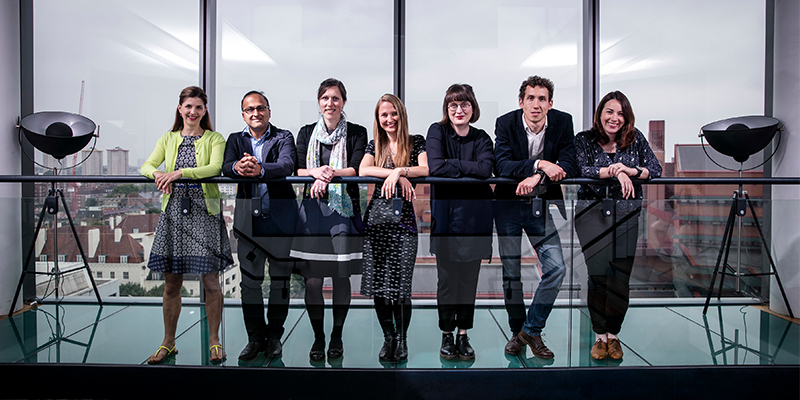 The Daphne Oram Award Lecture for digital innovation has been awarded to Dr Joanne Armitage.
Joanne is a teaching fellow in digital media and her research interests include technology, enhanced performance and interactions. She is also a composer and improviser.
She is one of seven top UK researchers recognised by the British Science Association for their cutting-edge research. Previous award lectures recipients include Professor Brian Cox (winner in 2006), Maggie Aderin-Pocock (winner in 2008), and Richard Wiseman (winner in 2002).
Joanne (pictured third from the right) will give a lecture entitled 'Can you feel the music?' at the British Science Festival (5 – 9 September 2017). The lecture will investigate how haptic devices can intensify our musical experiences.
By considering the ways in which the body interacts with and mediates sound, Joanne will talk about how she has developed special vibrating installations and performance systems that allow participants to enter unique listening environments.
She will also perform as part of the 'ALGOBABEZ' during 'Algorave' – a rave with music made using mathematical algorithms.
The British Science Festival is one of Europe's largest festivals and brings together over 350 of the UK's leading scientists. It is co-hosted by the University of Sussex and the University of Brighton.