Medievalists take a historical and festive day trip to Beverley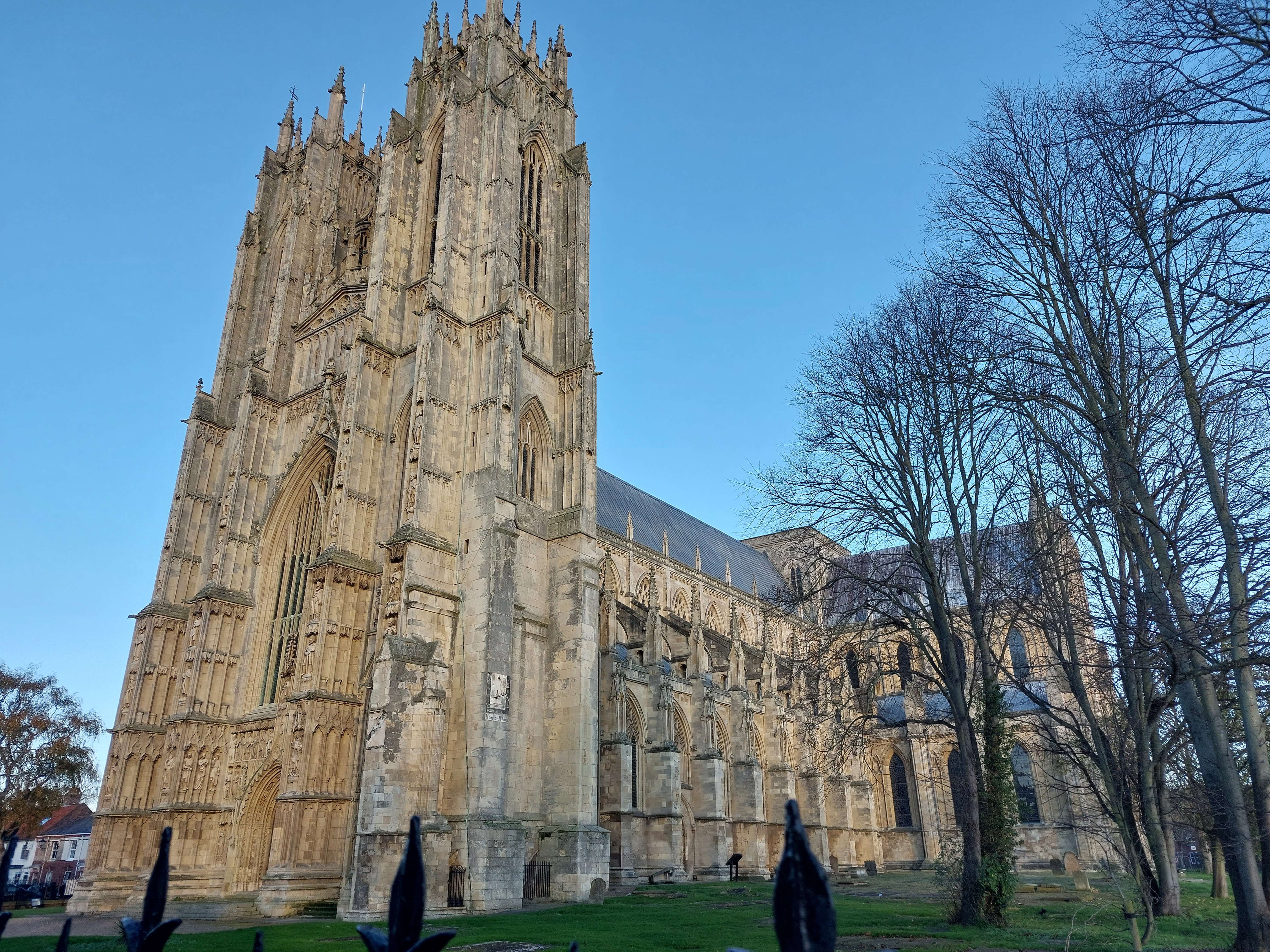 Medieval Studies students take a trip to the small town of Beverley to visit the Minster and take in the sites of the Christmas Market.
In December, student members of the Leeds University Union Medieval Society, including undergraduates, masters and PhD students in the School of History and the Institute for Medieval studies at Leeds travelled to Beverley in East Yorkshire. They travelled by train, arriving in the late morning and headed into the town centre. That day, Beverley was hosting a one day Christmas market with many stalls selling food and wares from across the country. The purpose of the trip was to visit historical places and experience the festive market.
Firstly, the students went to visit St Mary's Church, initially built in the twelfth century but much of the current building was rebuilt in the late thirteenth century. This church has stunning painted ceilings of the night sky in most areas and a magnificent painting known as the ceiling of kings, showing images of kings from the early medieval period like Egbert, all the way up to Henry VI, including some legendary kings like Brutus. After walking through the market to find some lunch, the tour moved to Beverley Minster, whose history arguably dates back to the eighth century, with the current building being the result of rebuilds throughout the medieval period. Inside the students were treated to the famous Beverley figures, carvings on the walls of the naïve, which include depictions of minstrels playing a variety of instruments.

The students who went on the trip really enjoyed their time in Beverley. Many were interested in the preservation of all the artwork and sculptures in St Mary's Church and the Minster, with some discussion made about the images of the kings in St Mary's and the minstrel figures in the minster.
The Medieval Society, as part of the Leeds University Union, runs trips much like this throughout the academic year as well as other events like, film nights, board game nights, and workshops. Previous trips have included going to York, Scarborough and visiting Monk Bretton Priory in Barnsley. In 2023, the society is planning more trips to Pontefract, Conisbrough, and Knaresborough to visit their castles and other historical sites. For more information about how to join the society as a student or alumni, please use the link to visit the society Engage page.