Institute for Medieval Studies Launches New Journal with Deep Roots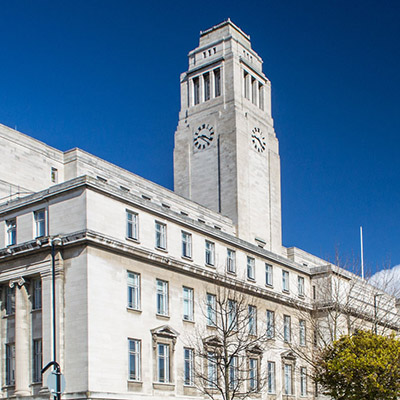 The IMS will soon be launching a new open-access journal, 'Leeds Medieval Studies'.
The IMS is combining two long-standing Leeds journals, Leeds Studies in English and the Bulletin of International Medieval Research, as the new, free-access Leeds Medieval Studies.
The international, refereed journal is open to submissions across the full intellectual range of the interdisciplinary IMS, including history, art, literature, and material culture in the period c. 500-1500 CE, and the study of modern medievalisms. We welcome work focusing on the traditional geographical foci of the IMS (Europe, the Mediterranean Basin, and western Asia), but also other parts of the world in this period.
Meeting the criteria for the Directory of Open Access Journals Seal, Leeds Medieval Studies neither requires authors to pay to publish, nor requires readers to pay for immediate online access. Articles will be published online on a rolling basis in traditional PDF and more accessible HTML formats. Like its predecessors, the journal will continue to appear as a hard-copy annual publication for the affordable sum of £30.
As well as publishing traditional articles and book reviews, Leeds Medieval Studies will continue the commitment of Leeds Studies in English to publishing editions and translations, supporting the foundational work of scholars making primary texts available to wider audiences.
Catherine Batt, chair of the Leeds Studies in English board, said:
By bringing together our rich editorial resources for medieval studies at Leeds we aim to facilitate and support academic research in fresh interdisciplinary contexts. I am looking forward to the flourishing in our new journal of spirited, timely and accessible scholarly conversations about all things medieval!
Alan Murray, editor of the Bulletin of International Medieval Research and the editorial director of the International Medieval Bibliography commented:
We hope that Leeds Medieval Studies will form a key vehicle in the global network of the IMS, alongside the International Medieval Bibliography, the International Medieval Congress, and the multifarious activities of its scholars across all disciplines.
The two are editing Leeds Medieval Studies together with Alaric Hall, director of the Institute for Medieval Studies, who said:
Leeds Studies in English started back in 1932, making it one of the oldest philological journals in the UK. I'm excited that Leeds Medieval Studies will be able to continue the work of both that journal and the Bulletin and to provide a new forum for open-access publishing in Medieval Studies.
Submissions for the first volume of Leeds Medival Studies are open now with instructions for contributors available at the journal's webpage.