IMS in Conversation: Disturbing Times: Medieval Pasts, Reimagined Futures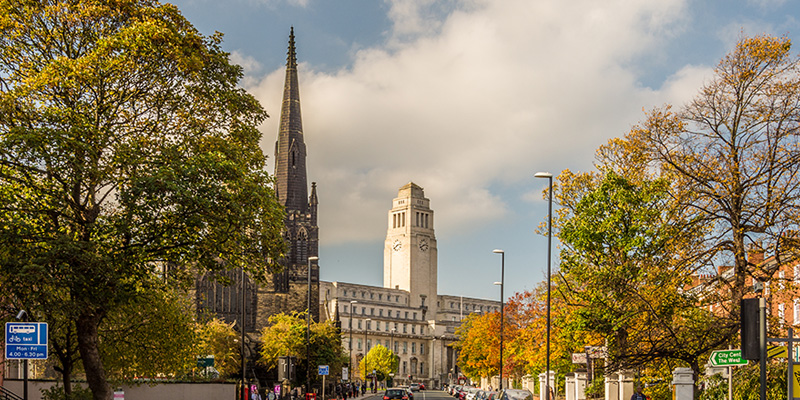 The fifth online Institute for Medieval Studies Book Launch session featured a new open-access book by Professor Catherine Karkov and her collaborators Anna Klosowska and Vincent W.J. van Gerven Oei.
On Tuesday 21 July, the fifth book launch in the IMS in Conversation series showcased the new edited book by Catherine Karkov, Anna Klosowska, and Vincent W.J. van Gerven Oei titled Disturbing Times: Medieval Pasts, Reimagined Futures. The round table discussion was moderated by Catherine Adoyo. A sizable number of people were able to attend, even though many medievalists may still be suffering from IMC fatigue. The book's content is not for the faint hearted but fills an ever-increasingly important role in historical and medieval studies as it investigates issues surrounding diaspora and migration, colonialism, slavery, genocide and culturecide, and the often disturbing legacies of medieval studies. Ultimately, Catherine Adoyo said it best when she introduced the discussion by saying, 'The book is very relevant for our time'.
As a book borne out of several sessions at past IMCs surrounding race and racism in medieval studies, Disturbing Times was always going to lead to larger discussions beyond the scope of individual conferences. Vincent W.J. van Gerven Oei made the point that the book is available open access and this has the added benefit of better informing people of what is happening in the field. Catherine Karkov agreed, happy that they were able to include voices and topics that were being left out of larger discussions. The panel commiserated that medievalists are still learning how to speak with different discourses when dealing with more complex questions.
There was a moment of thinking 'I wasn't qualified', but I have to do this so I can understand this historical moment.
The panel spoke about the ongoing issues with Nubian studies, the use of Byzantine as an adjective and how studies of Byzantium could better be accomplished using new lenses, encountering new languages in the course of study, imposter syndrome, and the language use of Anglo-Saxons. Much of the discussion focused around how terms used in medieval studies get warped beyond control, such that certain words might need be reclaimed from Fascists and other hostile elements of society, and whether that reclamation is even possible. But ultimately, though it is difficult work, it must be done to further the field of medieval studies.
The Q&A was similarly invigorating and dynamic. Attendees agreed that medievalists are dealing with the tip of a really ugly iceberg. A great deal of discussion went towards naming conventions, possible substitutions for troublesome terms, and the impact of medieval studies on current events. While there seems to be plenty of trouble now, there is also much to hope for. Recognising that certain terms can cause systemic harm and injustice and must be discarded moves parallel with Black Lives Matter goals. Language change isn't the be-all end-all, but a step in transforming academia and what niches academics have access to. A final thought in the discussion hoped for tenured medievalists of the present and future to do more to amplify the work of their marginalised, independent, or precarious collegues just as this book has done. Though dealing with difficult and uncomfortable subject matter, participants were left hopeful for the future.
Further information on Disturbing Times: Medieval Pasts, Reimagined Futures, edited by Catherine Karkov, Anna Klosowska, and Vincent W.J. van Gerven Oei.