IMS postgraduate researcher participates in University of Poitiers summer school and conference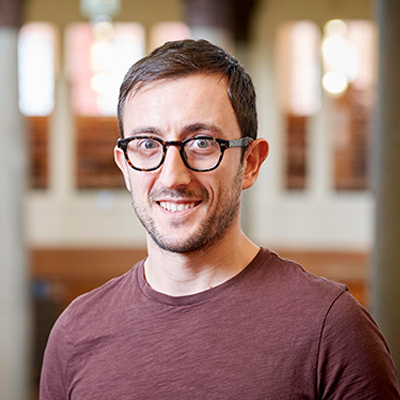 Andrea Mancini, IMS postgraduate researcher, participated in a two-week summer school and conference at the University of Poitiers from 17-28 June 2019.
The University of Poitiers in France, home to the internationally renowned Centre d'Études Supérieures de Civilisation Médiévale (CESCM), has hosted an annual international francophone summer school since 1954. This interdisciplinary two-week event brings together about forty French and International PhD students and early career researchers, and has helped build and strengthen a strong national and international network in the field of Medieval Studies for the past fifty years.
This year's summer school, Semaines d'études médiévales, ran from 17-28 June 2019, and included excursions to medieval sites, visits to libraries and archives, conference papers and discussions, and opportunities for students to share their own work.
Andrea Mancini (PhD postgraduate researcher, IMS) attended this two-week summer school, and described it as 'an excellent training opportunity for PGR students and young researchers'. Mancini highlighted the interdisciplinarity of the conference, and also the access to 'local archives, museums, and historical sites'.
All attendees presented their own research in the format of a PGR poster session, which entailed a five-minute presentation followed by discussion. Mancini's poster was titled: 'Prédication et pénitence à l'âge de l'Observance. Le rôle de Niccolò da Osimo dans le développement de l'éducation religieuse dans le mouvement de l'Observance franciscaine (1418-1453)'. Mancini's research focused on the penitential literature of the Friars Minor as well as the works of Niccolò da Osimo (1375-1453).
IMS and CESCM Collaboration
The Institute for Medieval Studies (IMS) and CESCM signed an ERASMUS+ partnership in 2017, which allows the IMS to benefit from collaboration on research projects, as well as exchange opportunties for staff, enabling them to gain international teaching and research experience. Through this partnership, postgraduate students also have the chance to spend time studying in Poitiers under the supervision of scholars in the host institute.
Collaboration between the University of Leeds and the University of Poitiers is ongoing. Martin Aurell (Director of CESCM), gave the inaugural IMS Open Lecture in 2018, and also presented an IMS Open Lecture in 2016. In June 2018, IMS members of staff travelled to Poitiers to participate in a successful joint workshop on the theme of Memory. In addition, multiple students have taken part in the ERASMUS+ exchange. Last year's International Medieval Congress (IMC) featured three sessions sponsored jointly by the IMS and CESCM.
The International Medieval Bibliography (IMB), produced at the University of Leeds in the IMS, also has a long-standing collaboration with the Bibliographie de civilisationmédiévale (BCM), produced at the Univeristy of Poitiers under the direction of CESCM. Members of the BCM team have been contributing to the IMB since 2011. The two bibliographies are now fully integrated, both for cataloguing and for users of the online database.
For more information about this collaboration, contact Emilia Jamroziak (E.M.Jamroziak@leeds.ac.uk).