IMS alumni lead on Athens Medieval Culture and War Conference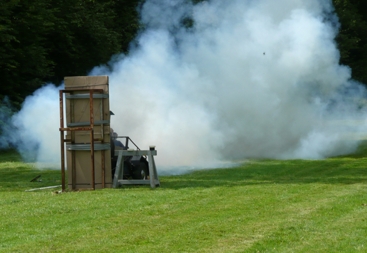 The Athens Medieval Culture and War Conference, held from 27-29 June 2019, includes University of Leeds IMS alumni on the Steering Committee; the programme is finalised and registration is open.
The Medieval Culture and War Conference, an annual interdisciplinary event, promotes new and interesting research avenues in the study of medieval war, a field that frequently suffers from overly-traditional methodologies. The exploration of interactions between culture and war, as manifested in ideals, representations, and realities, is necessary to move the study of medieval war forward.
Organisers on the 2018-19 Steering Committee include three Institute for Medieval Studies (IMS) PhD alumni:
The original 2016 conference, 'Ideals, Representations, Realities', was held at the University of Leeds from 5-7 May, and included a keynote presentation from Karen Watts (Royal Armouries, University of Leeds). Other previous conferences were held in Lisbon (2017) and Brussels (2018).
This year's conference will be held from 27-29 June 2019 in Athens in the Department of History and Archaeology of the National and Kapodistrian University of Athens (NKUA).
Programme
The programme is finalised, and registration is currently open. This year's conference theme is 'Transformation, Renovation, Continuity', and the programme includes 25 papers in seven sessions and seeks to investigate the conference themes through varied and interdisciplinary historical, archaeological, literary, sociological, cultural, and art historical approaches.
In addition to the papers and keynotes, the programme also includes a tour of the Byzantine and Christian Museum on Friday, 28 June.
Registration
Participants must register online in advance. Registration fees of €25 will be due at registration on the first day of the conference.
Contact
Website: https://cultureandwarconference.wordpress.com
Email: athenscultureandwar@gmail.com
Twitter: MedvCultureWar