IMS Leverhulme Fellow co-organises workshop on letter writing in the Middle Ages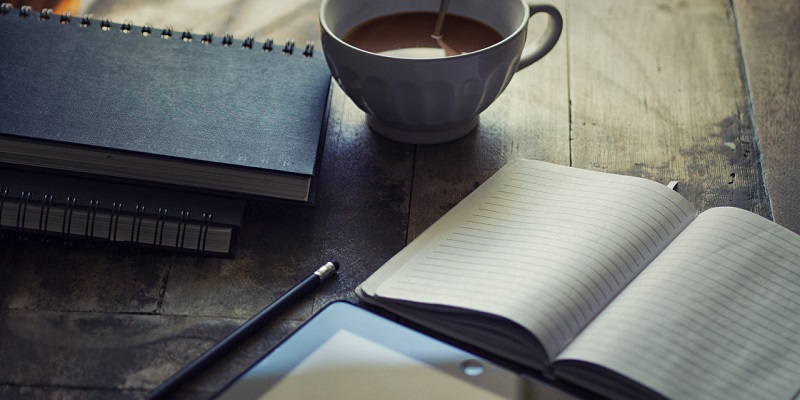 Thomas W. Smith, IMS Leverhulme Early Career Fellow, is co-organising a one-day workshop at King's College London on 20 June about medieval epistolary culture; the registration deadline is 17 June.
Thomas W. Smith, IMS Leverhulme Early Career Fellow at the University of Leeds, is co-organising a one-day workshop featuring pre-circulated papers and discussions on epistolography and the place of letters in medieval culture.
The workshop will provide a forum for the discussion of medieval letters, an essential tool for communication in the Middle Ages. While letters are a crucial historical source, broadly and frequently used by medievalists, there is still much to understand about them and the letter writing process.
Very frequently, editions of letters were established in the nineteenth century, when they were considered unproblematic bearers of reports or historical truth in contrast to more fictive historical or literary texts. Current research is beginning to address this, but through letters seem to pop up in other contexts, very rarely are events dedicated to their study exclusively. The innovative work currently being carried out in this field is changing the analytical approach medievalists have to this material.
Contributors
Pre-circulated papers will include:
Anaïs Waag Women's Letters and Manufacture of Memory
Kathleen Neal Probing recipients' identities through senders' epistolary rhetoric
Thomas W. Smith Letters of the First Crusade
Lucy Hennings The Ars Dictaminis, Learned Law and the Performance of Kingship through Epistolography in the Reign of Henry III
Francesca Battista Gender Constructions and Women's Voices in the Artes Dictandi and Model Letter Collections
Laura Morreale A Voice in the East: Francophone Leaders and Lettres in the Late Thirteenth Century
David d'Avray From Letter to Law: the earliest papal decretals
Hailey Ogle Emotions, Orality and the Medieval Letter: Radulfus Tortarius' Version of Amicus et Amilius
Helen Birkett News in the Middle Ages: News, Communications, and the Launch of the Third Crusade in 1187-88
Through small panels, consisting of two or three papers each, and a final roundtable discussion, conference participants and attendees will discuss the papers above and engage not only with one another's work but the wider implications this research might have for the ongoing study of medieval epistolography.
This will represent what the organisers' hope is the opening a new chapter in the study of medieval epistolography, which considers these letters less as simplistic manifestations of unproblematically 'real' personal sentiments and as quotidian correspondence, but instead as complex composed texts which embody political, ideological, and religious aims.
Registration
Attendance is free, and all are welcome to join. The workshop runs from 9:30-18:00 and will be held at Bush House, King's College London. Lunch will be provided, and the event is followed by a drinks reception and dinner. To join the speakers for a conference dinner, please contact Simon Parsons (simon.1.parsons@kcl.ac.uk) by 14 June 2019.
To register and receive access to the pre-circulated papers in advance, please sign up via Eventbrite by 17 June 2019.
For any further queries, please contact Thomas W. Smith (T.W.Smith@leeds.ac.uk).