International Medieval Conference 2019: registration open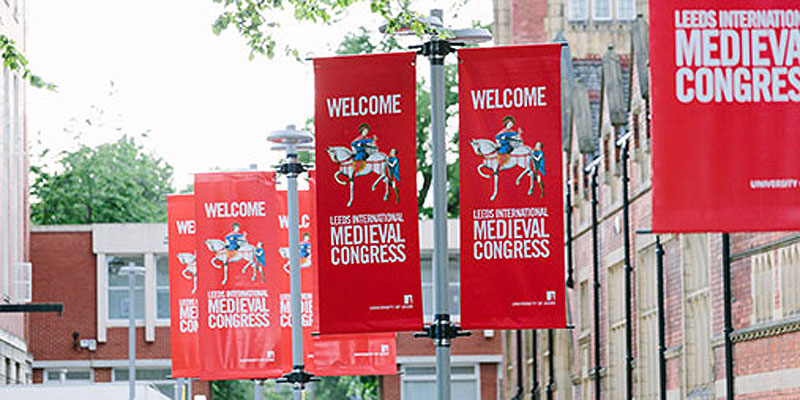 Registration for IMC 2019, Europe's largest forum for sharing ideas in medieval studies, is currently open until Monday 13 May 2019 - registrations after this date will incur a late fee.
IMC 2019
The annual International Medieval Congress (IMC) draws medievalists from over 60 countries and includes more than 2,000 individual papers, as well as public concerts, performances, excursions, bookfairs, and more.
IMC 2019 runs from 1-4 July. This year's special thematic strand is 'Materialities', which will address the impact of a new interest in things, theories, and methods as they relate to an expansive understanding of 'materiality'. This strand brings into conversation recent work on materialities by art historians, archaeologists, paleographers, historians, economists, musicologists, liturgists, philosophers, philologists, and scholars of literature, critical theory, and religious studies, among other fields.
Papers on any other aspect of Medieval Studies were also welcomed.
The programme is now finalised.
Registration
Registration for IMC 2019 is open until 13 May 2019.
More information about prices for registration, meals, events and excursions, and accommodation is available on the IMC website.
Late Call for Papers
Some two-paper sessions requiring a third paper are still open. Paper proposals for these sessions must be sent via email, noting the session applied for at the top of the message.
Contact
Queries about IMC 2019 may be directed to:
Email: imc@leeds.ac.uk
Phone: +44 (113) 343-3614