IMS Postdoctoral Research Assistant Position Available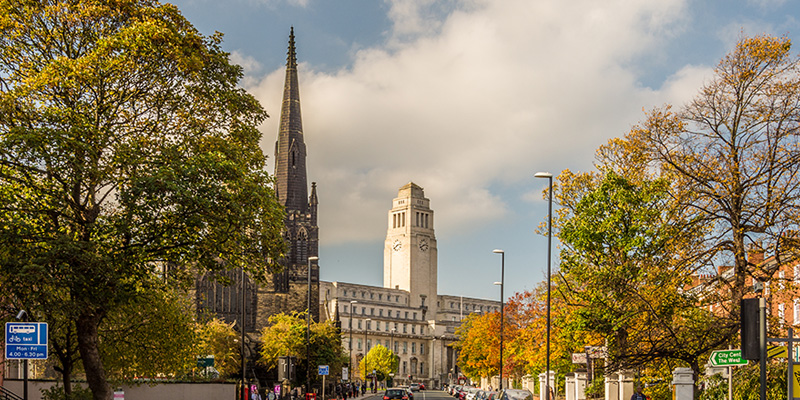 A Post-doctoral Research Assistant position based in the IMS and funded through an AHRC research grant is currently available - the application closing date is 17 April 2019.
The project
The candidate brief for a Postdoctoral Research Assistant in the Institute for Medieval Studies (IMS) is currently available. The application closing date is 17 April 2019, and the interview date is 9 May 2019.
The role offers an exciting opportunity to work on the AHRC-funded research grant, 'The Sacred Landscapes of Medieval Monasteries: An interdisciplinary study of meaning embedded in space and production', with co-investigators Professor Emilia Jamroziak (University of Leeds) and Professor Janet Burton (University of Wales Trinity Saint David).
This project investigates medieval monasteries in Lincolnshire and Wales and addresses inter-related issues of landscape meaning and cultural production. The research assistant will focus on the post-1259 manuscript of the Kirkstead Abbey Cartulary (BL Cotton Vesp. E. xviii). They will produce a diplomatic transcription of the manuscript, while also having an opportunity to contribute to the wider aims of the project, which will involve working with the archival memory of Kirkstead Abbey and collaborating with archaeologists.
Position details
The salary for this two year fixed-term position will be University Grade 7. The position is part time, 80% of full time. For further enquiries, the reference is: AHCHI1018.
In particular, candidates should have excellent palaeographical skills, a strong command of Medieval Latin, and a background in Medieval studies, particuarly with an interest in medieval monasteries. The candidate must also have a PhD or be near to completion.
A knowledge of codicology and a research interest in landscape history would also be of interest.
Main Duties
The postdoctoral research assistant will:
Make a complete palaeographical transcription of the Kirkstead Abbey Cartulary (BL Cotton Vesp. E. xviii), working from a digital copy and following set transcription policies;
Liaise with Professor Jamroziak and Professor Burton concerning the progress and priorities of the transcription;
Proactively consider the work being done and make suggestions for improvement in meeting objectives;
Contribute to the communication of results of the project to non-academic audiences;
And more.
These duties provide a framework for the role and are not a definitive list.
More Information
For more information about the role, contact Professor Emilia Jamroziak (e.m.jamroziak@leeds.ac.uk or +44 (0)113 343 33592).