IMS Teaching Fellow Publishes Morgan le Fay Article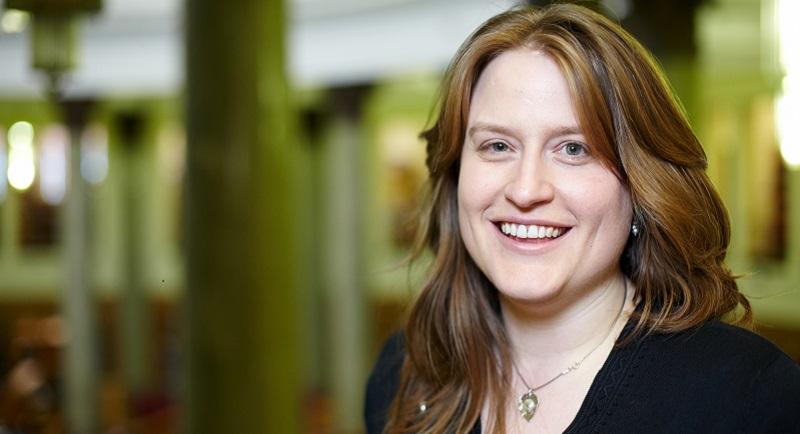 Marta Cobb, IMS Teaching Fellow, published a popular article about Morgan le Fay in The Conversation titled 'Morgan le Fay: How Arthurian Legend Turned a Powerful Woman from Healer to Villain'.
The Conversation
The Conversation is an indepedent source of news and views, written by the academic and research community and delievered direct to the public. Editors work with university and research institute experts to present specialist knowledge for use by the wider public. The aim is to allow for a better understanding of current affairs and complex issues, and to rebuild trust in journalism.
The Conversation launched in the UK in May 2013.
Morgan le Fay Article
Dr Marta Cobb (Teaching Fellow at the University of Leeds and Senior Congress Officer of the International Medieval Congress, IMC) wrote an article published in The Conversation on 31 January 2019 titled 'Morgan le Fay: How Arthurian Legend Turned a Powerful Woman from Healer to Villian'.
Cobb explores various depictions of Morgan le Fay during the medieval period, focusing particularly on late medieval portrayals that view Morgan as 'associated with evil ambition and sexual immortality'. Next Cobb considers modern depictions of Morgan in various mediums, and contrasts her with King Arthur - 'who is no saint himself'. Cobb concludes by asking: 'In the 21st century, should a woman be considered evil because she desires power for herself?'
Cobb's areas of expertise include Middle English Literature, medieval female mysticism, the portrayal of witchcraft, and medievalism. For the IMC, Cobb liaises with the Programming Committee to organise the academic programme for each IMC, along with creating an annual programme of events, workshops, and excursions.
In addition to this recent publication, Cobb has has also featured in a BBC documentary titled 'Harry Potter & Fantastic Beasts: The Secrets of the Wizarding World', was interviewed for time.com in an article about the impact of Game of Thrones on medieval studies, and has written other pieces for The Conversation.