Athens Medieval Culture and War Conference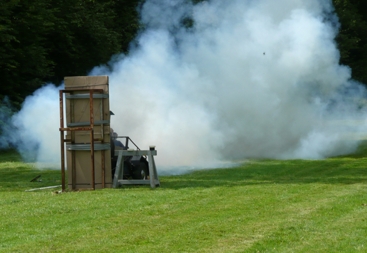 The Athens Medieval Culture and War Conference, held from 27-29 June 2019, includes University of Leeds IMS alumni as part of the Steering Committee, and the Call for Papers is currently open.
Medieval Culture and War Conference
The Medieval Culture and War Conference, an annual interdisciplinary event, promotes new and interesting research avenues in the study of medieval war, a field that frequently suffers from overly-traditional methologies. The organisers believe that the exploration of interactions between culture and war, as manifested in ideals, representations, and realities, is necessary to move the study of medieval war forward.
This year's conference will be held from 27-29 June 2019 in Athens in the Department of History and Archaeology of the National and Kapodistrian University of Athens (NKUA).
Steering Committee
Organisers on the 2018-19 Steering Committee include three Instutite for Medieval Studies (IMS) PhD alumni:
The original 2016 conference, 'Ideals, Representations, Realities', was held at the University of Leeds from 5-7 May, and included a keynote presentation from Karen Watts (Royal Armouries, University of Leeds). Other previous conferences were held in Lisbon (2017) and Brussels (2018).
Call for Papers
This year's conference theme is 'Transformation, Renovation, Continuity'. An excerpt of the Call for Papers is as follows:
It is an undeniable fact of human history that war has been on many occasions and in many different historical contexts a powerful stimulus for innovations and change in culture, politicals, and thought. This conference will investigate questions through varied and interdisciplinary historical, archaeological, literary, sociological, cultural, and art historical approaches. Papers will engage with topics such as:
Literary imagination, rituals, dramatic activity, sentiments, behaviors, concepts, archaeological, and art
War in theory and practice, secular and religious theoretical aspects, protests and revolts, warfare organisation, ideology, and legitimate and illegitimate violence from a literary historical perspective
Urban protests, revolts and urban space as a contested space
Gender and warfare
Diplomacy, power relations and relations between East and West
The conference will include keynote presentations and a guided visit to the Christian and Byzantine Museum; the working languge of the conference is English. A registration fee of €25 will apply.
Abstract Submission
300-word abstracts for 20-minute papers, or for sessions of three papers or debates, along with a biographical note of 150 words, must be sent to athenscultureandwar@gmail.com by 3 March 2019. Early career researchers and doctoral candidates are particularly welcome.
Contact
Website: https://cultureandwarconference.wordpress.com
Email: athenscultureandwar@gmail.com
Twitter: @MedvCultureWar