IMS MA and PhD Winter Graduation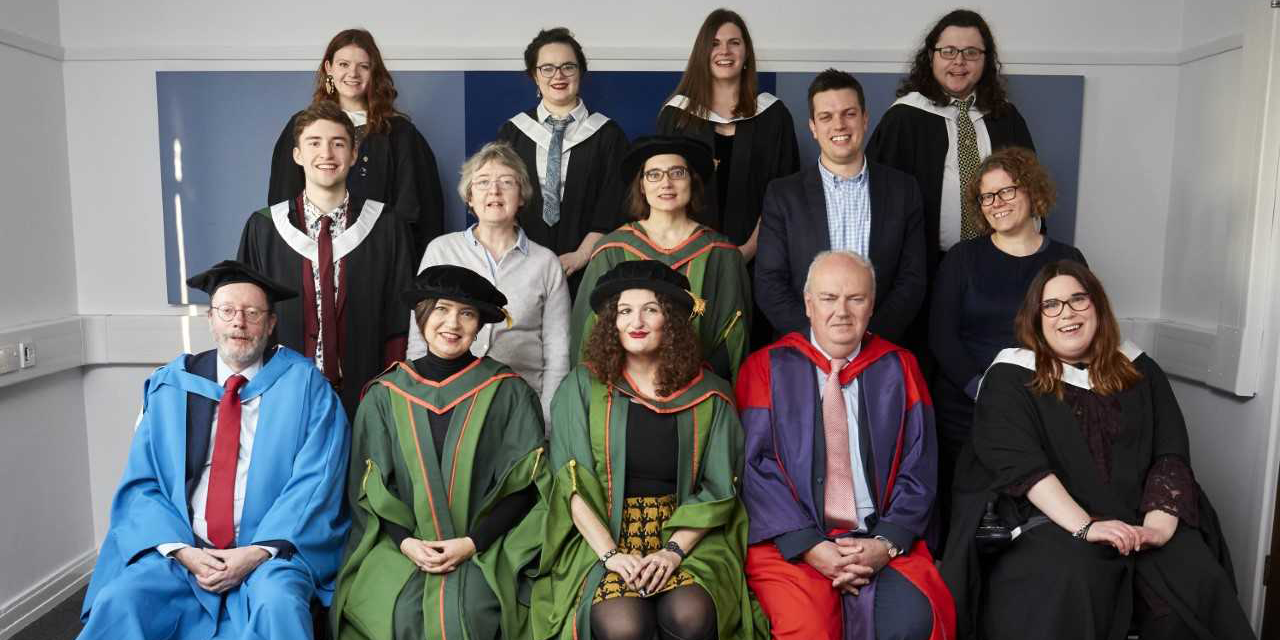 The IMS celebrated with a total of nine IMS MA and PhD graduates on 14 December 2018 after the graduation ceremony: congratulations to the recent graduates!
IMS Winter Graduation 2018
Nine IMS MA and PhD candidates graduated at the University of Leeds on 14 December 2018. The graduation ceremony took place at 11:30, and was followed by a celebration with other members of the IMS in the Le Patourel Room on the 4th floor of the Parkinson Building. The group photograph with the graduates was taken at 13:00, while family and friends of the graduates, along with the IMS community, continued to celebrate their achievements.
All names in the group photo are listed from left to right. Front row: Alan Murray, Emilia Jamroziak, Francesca Petrizzo, Graham Loud, Allison Emond. Middle row: Jarrik Van Der Biest, Julia Barrow, Melanie Brunner, Thomas Smith, Iona McCleery. Back Row: Ella Muir, Polly Clare-Hudson, Lucy Guest, Declan Wood.
MA Graduates
The graduates of the Medieval Studies MA are:
Sarah Brown
Polly Clare-Hudson
Naomi Dale
Allison Emond
Lucy Guest
Jarrik Van Der Biest
Declan Wood
The graduate of the Medieval History MA is:
Three Mr Robert L Thomson Prizes were awarded:
Best Overall Performance in MA Medieval Studies, and Best Supervised Research Element in MA Medieval Studies/MA Medieval History: Jarrik Van Der Biest
Best Overall Performance in MA Medieval History: Ella Muir
PhD Graduate
The IMS PhD graduate is:
Congratulations to the graduates from the IMS community - and best wishes for the future!