IMS PhD Student Experience: Brepols Intern, Thessaloniki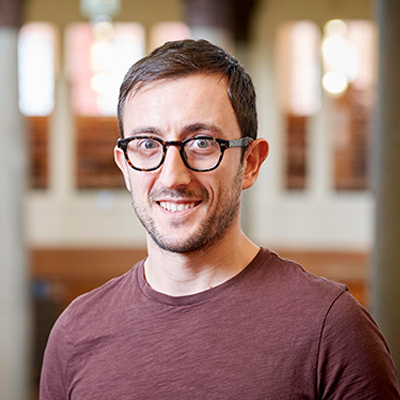 Andrea Mancini (IMS PhD student) interned as an Assistant Bibliographer at Brepols Publishing Service in Thessaloniki for three months during the summer of 2018.
The Internship
Andrea Mancini (IMS PhD student) completed a three-month internship at Brepols Publishing Service in Thessaloniki during the summer of 2018. Working as an Assistant Bibliographer, Mancini described his main duties as 'creating new bilbliographic records in multiple languagues, editing old records, processing book reviews, and performing background tasks aimed at the standardization of the material already in the Brepols' databases [which means] merging duplicate records, names, historical persons, book series, and more'.
The internship was funded by the Erasmus+ Programme of the European Union and by Brepols Publishers, Turnhout.
International Medieval Bibliography
Mancini had already interned at the International Medieval Bibliography (IMB) at the University of Leeds prior to the Brepols internship. The IMB is one of the academic databases owned by Brepols, and Mancini was 'already familiar with Brepols' cataloguing system'.
However Mancini highlighted working on additional Brepols bibliographies in Thessaloniki, including the International Bibliography of Humanism and the Renaissance and the L'Annee Philologique.
The Experience
Overall Mancini described the Thessonlinki internship as 'a positive experience'. One of Mancini's most 'challenging and intriguing tasks' was working with the L'Annee Philologique - although he enjoyed editing the bibliographic records, Mancini found the style rules of this database to be a challenge, as they were 'totally new'. Working with this biblography entailed 'reviewing and editing very old records of books published from the 1960s to 1980s, merging duplicates, standardizing punctuation and adding indexes'. Mancini believes the experience will enhance his CV, and also help him 'pursue my academic career in Medieval Studies'.
Mancini is supervised by Dr Melanie Brunner and Prof Emilia Jamroziak. His thesis is titled 'Preaching and Penance in the Age of Observance. The Role of Niccolo da Osimo in the Development of the Religious Education in the Observant Movement of the Order of the Friars Minor (1417-1454)'.