Interview with Dr Rebecca Darley, the new IMS lecturer in Global History 500-1500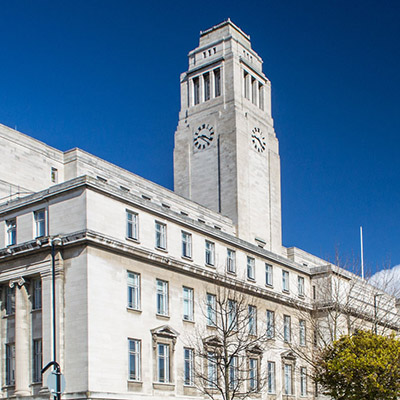 IMS Lecturer Rebecca Darley talks about her new role within the IMS, her research interests and her reasons for choosing the IMS as her new academic hub.
What attracted you to join the dedicated and aspiring team within the IMS?
Rebecca Darley: As a medievalist working in the UK (and beyond), Leeds has such a fantastic reputation and profile in the field. From figures like Peter Sawyer and Ian Wood, whose work I read as an undergraduate, to its current staff of internationally renowned researchers, Leeds offers a community right at the heart of medieval studies. The IMC is also such an important part of Leeds' medieval brand. I've been attending the IMC since 2012 and have fantastic memories of making new friends, building collaborations and hanging out in the sunshine with colleagues, mentors and, now, my own PhD students.
Leeds' reputation therefore speaks for itself. The IMS is also well served by its institutional collections (coins and manuscripts, especially), links with other local museums, and its setting in the heart of West Yorkshire, surrounded by gorgeous countryside and a lively, stylish city. Making the move from my current institution, however, was still a tough decision and as much personal as professional. My partner, Dr Jonathan Jarrett, is already based in the IMS and the opportunity for us to work together and solve the two-body problem that besets so many academic couples, was too good to pass up. Above all, though, it was the framing of the advertised post: Global History 500-1500 speaks directly to my interests and offers a chance to shape medieval studies for the next generation.
Would you mind telling us more about your core (and peripheral) research interests?
RD: It would be fair to say that my research interests are quite broad, but they all fall into three general areas. One is the eastern Roman, or Byzantine Empire, which ruled in the Eastern Mediterranean c. 330-1453. Another key area of research is the western Indian Ocean in the first millennium CE. This is the focus of my forthcoming monograph and has been a topic of interest, like the eastern Roman Empire, for many years. My third area of interest is in numismatics, or the study of coins. I've published on coin collecting and numismatic museology, medieval coin design, on coins as proxies for trade and political structures and on coins as social actors and I've curated numismatic exhibitions. I'm really looking forward to getting stuck into the Leeds collection, which has some great Indian Ocean and Byzantine material!
Two questions bring all of these interests together. On the one hand, I'm interested in how political and economic structures shaped individual and small-community decisions. On the other hand, I'm fascinated by how people use personal sensory encounters, hearsay, knowledge, myth and imagination to understand themselves as part of a bigger world than anybody ever personally experiences. I guess behind all of this lies scale: how do we as scholars connect the very small (a coin, a text, an individual) to the very big (global histories, long-term transformations, etc.)?
How do you see your research interests and other work going together with the new curriculum and, generally, the courses within the IMS?
RD: I'm definitely looking forward to finding out more about the Leeds curriculum and to teaching in the School of History and the IMS. I'm also really excited that Leeds has chosen 'global history' as a new direction in its curriculum. It will be great working with existing medievalist colleagues at Leeds whose interests already cover large parts of Europe, West Asia and West Africa, and adding a South and East Asian perspective to this coverage. I also think that the IMS will be a great place to develop conversations about what it means to teach and research a 'global Middle Ages' at a theoretical level, as well as practically.
In the immediate term, I'm excited to be rolling out two new courses on 'Mapping the Middle Ages', which looks at maps, itineraries and travelogues from Europe to East Asia, c. 500-1500. We'll be thinking about how people found out about the world, how they travelled in it, and how the world fitted into bigger universes. The course is also about how mapping the world is very often connected with asserting power over the world. My other module, 'Medieval Romans and Afro-Eurasia Today', looks at the Byzantine Empire from the sixth to eleventh centuries and asks what role the eastern Roman Empire has played in creating much of the geopolitical landscape we live with today.
Rebecca Darley is the new IMS lecturer in 'Global History 500-1500'. However, she has had ties with the IMS as a Visiting Research Fellow since 2015. Describing herself as a, 'historian of material culture', she specializes in the period c. 200-1000 in the East Mediterranean and western Indian Ocean. She is currently a British Academy Wolfson Fellow, working on a three-year project entitled 'The Western Indian Ocean in Late Antiquity'.