IMS postgraduate researcher awarded John Pagett Bursary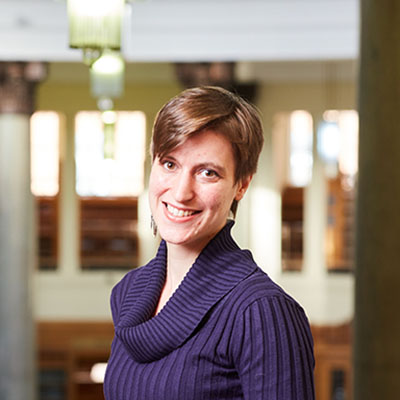 Victoria Yuskaitis, IMS postgraduate researcher, has been awarded the John Pagett Bursary, designed for research focusing on Shropshire or the immediate region.
The Ironbridge Institute at the University of Birmingham offers the John Pagett Bursary in memory of John Pagett, a man intensely interested in the natural history and archaeology of Shropshire and the West Midlands. The annual award of £4,000 is intended to part-fund postgraduate research in this area, usually at the University of Birmingham.
To be eligible for the award, postgraduate researchers must intend to carry out historical, archaeological or natural history research on Shropshire or the immediate region. Successful applicants are also required to present a paper on their research.
Victoria Yuskaitis (IMS postgraduate researcher) is beginning the fourth year of her PhD studies, specialising in English anchorites, the cells they lived in, and their varied experiences through an interdisciplinary project combining historical, literary, and archaeological approaches and diverse source materials, both archaeological and textual.
This research focuses particularly on a group of anchorite cells in Shropshire, and Yuskaitis has undertaken multiple research trips to the Shropshire area, both to archaeologically evaluate churches and also to visit local archives. Yuskaitis has also delivered multiple public talks, including at the Shropshire Archives (August 2018) and the Much Wenlock Civic Society (June 2019).
Yuskaitis stated that she is 'so pleased to receive this funding – I am looking forward to continuing my archaeological and archival research in Shropshire'.