IMS postgraduate researcher participates in four international conferences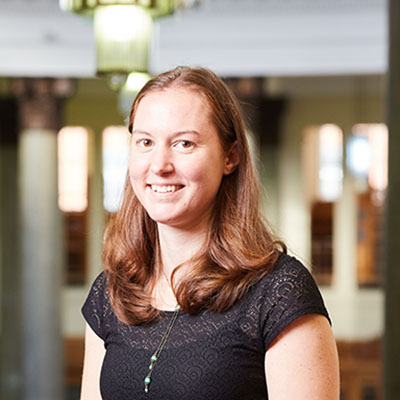 A postgraduate researcher in the IMS has attended and delivered presentations at various international conferences this year, including the congresses at Kalamazoo and Leeds.
Elisabeth Trischler (IMS postgraduate researcher) participated in conferences across the world from Kalamazoo (USA) to Florence (Italy), in addition to other conferences held in the UK. Trischler's PhD research focuses on how the representation of architectural space is employed and manipulated in Dante's Commedia through applying art historical concepts related to spatial and architectural theory. She is currently finishing the first year of her PhD.
The four international conferences Trischler participated in are central to her research:
For the congress at Kalamazoo and NUME, Trischler successfully applied for University of Leeds funding through the PGR Extraordinary Fund.
In addition to these conferences, Trischler also attended the following conferences held in the UK:
Trischler said she is 'grateful to everyone who provided suggestions and comments' and is 'honoured to be a part of these sessions'. Although Trischler said that 'presenting papers can be nerve-wracking', she also clarified that 'presenting is a wonderful opportunity to gain fresh perspectives and feedback on your work before it is printed. At each of my sessions the audience varied drastically in their subject knowledge, which made the presentation and Q&A extremely helpful in developing my thoughts and understanding how to speak with different audiences'.
Presenting is a wonderful opportunity to gain fresh perspectives and feedback on your work before it is printed.
Multiple members of the IMS presented at the International Congress on Medieval Studies in Kalamazoo, and also participated in the annual Institute for Medieval Studies (IMS, University of Leeds) and Centre for Medieval Studies (University of York) joint reception. Trischler said 'I received very positive feedback from all three conference paper presentations' which were delivered to audiences ranging from 15-20 people.
The International Medieval Congress (IMC) 2019 welcomed a total of 2,810 delegates from 59 countries, including from the IMS, Faculty of Arts, Humanities and Cultures and postgraduate students from across the University. After Trischler's paper, she was asked to present on a similar topic in Germany next year.
At NUME, Trischler was pleased to be told that she was 'working on one of the hardest parts of the poem and providing a fresh perspective'.
Trischler viewed these conferences as opportunities not only to 'improve my paper presentations', but also to 'hear advice and suggestions', allowing her to 'expand my subject knowledge, hear new and innovative research, hear about other conferences and projects, and create partnerships with fellow scholars'.
Collaboration on a variety of sessions with contacts made through these conferences is already underway for the congresses at Kalamazoo and IMC in 2020.