IMS Associate Professor Publishes Article in The Public Medievalist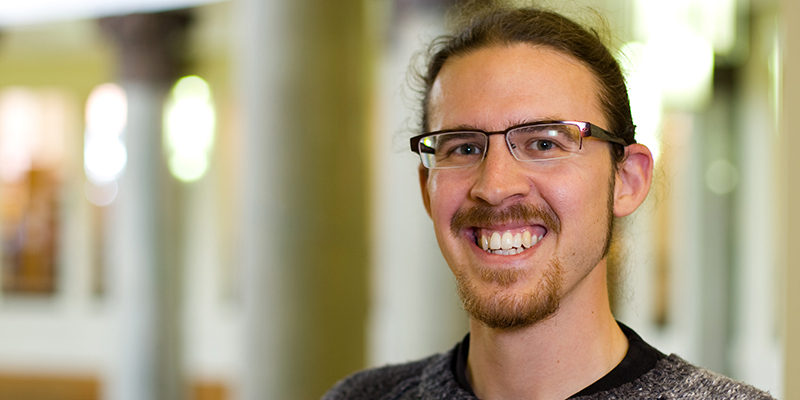 Dr Alaric Hall, Associate Professor in the School of English and academic member of the Institute for Medieval Studies (IMS) has recently published an article in The Public Medievalist.
The Public Medievalist is a volunteer, scholar-run online magazine devoted to the idea that the Middle Ages matter to people today. The goal is to present compelling, exciting, meaningful medieval histories that showcase the best of contemporary scholarship in a way that is accessible and enjoyable to the public for free. All content is well-researched and passes an intensive editorial and peer-review process.
The Editor-in-Chief is Paul B. Sturtevant, a University of Leeds IMS alumnus. A public historian and medievalist, Sturtevant is an expert in the way that history is presented to the public, and has since done research at Cambridge University, the Smithsonian Insitution, and a major EU-funded research project in Spain. He also works as a visitor research specialist for the Smithsonian Institution.
Wikipedia Editing Article
Dr Alaric Hall, IMS Associate Professor in the School of English, recently published 'How to Change (Medieval) History' in The Public Medievalist on 7 February 2019. The article opened with the 'entirely unexpected' honour of Hall being named Wikipedia Editor of the Week for the English-language Wikipedia. Hall 'couldn't have been more pleased', and in light of his contributions to medieval Wikipedia articles, provided suggestions for 'improv[ing] the public understanding of the Middles Ages' through Wikipedia editing.
Dr Hall argued for the relevance and value of Wikipedia: 'I contribute to Wikipedia because I believe it makes a difference in the world'. Breaking down editing Wikipedia into six tips, Hall concluded by suggesting the addition of a historiography section to many pages. This would help address 'the current crisis of truth in the public sphere' by 'represent[ing] the uncertain state of knowledge about the past' and showing 'how our understanding of the past has been shaped by ideologies - past and present - but also how it grows through reasonsed debate and evolving evaluations of evidence'.
By ending with a discussion of how a Wikipedia entry edit has 'invited the 4,500 people who view that page [Middle Ages] each day to think about the Middle Ages globally', Hall showed that Wikipedia editing is important and produces real impact - and as a final piece of advice, he advised editors to 'be bold'.
More information about Hall's Wikipedia editing can be found on his personal website.