IMS Research Seminar Series kicked off by Dr Delphine Damelas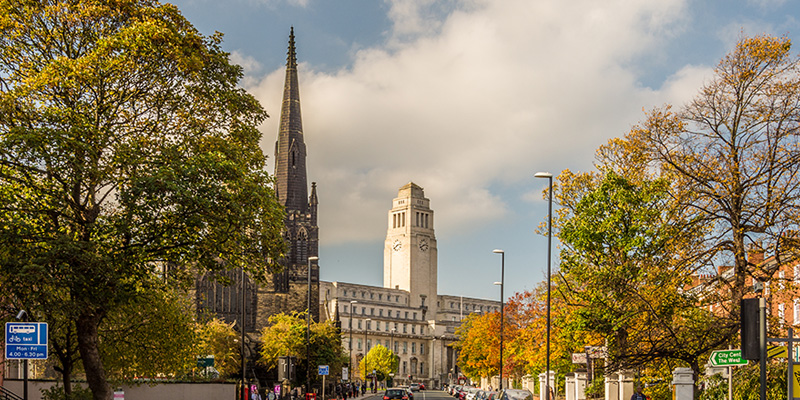 The first talk of the Institute for Medieval Studies's Research Seminar Series was held last week.
The Institute for Medieval Studies at the University of Leeds kicked off its Research Seminar Series for the new academic year with a hybrid event on Tuesday 11 October.
The first paper in the series was given by Dr Delphine Demelas from the University of Aberystwyth, on the topic of, 'Medieval Intercomprehension: Intelligibility, Translation, and Adaptation in Twelfth- to Fourteenth-Century Anglo-Norman Literature'.
Dr Demelas explored the applicability of the concept of intercomprehension, the practice of people from different languages trying to communicate using their own vernacular, to Anglo-Norman texts. The seminar explored how intercomprehension was used both in the multilingual environment of north-west Europe and in relation to other medieval French dialects. This informed a discussion which traced how Anglo-Norman scribes adapted not only the language but also the metrical structure of their texts.
The talk was followed by a lively question and answer session which made use of the hybrid nature of the event. Questions were posed both from those in the room, and from those who were watching from home via Zoom. After the Q&A, there was a short drinks reception which allowed for more informal discussions to take place.
The next talk in the series will be given by Dr Katy Dutton (University of Leeds) on Tuesday 25 October on, 'The Cartulary of the Cistercian Abbey of Kirkstead, Lincolnshire'.
Find more information on this seminar and all other upcoming events hosted by the IMS.