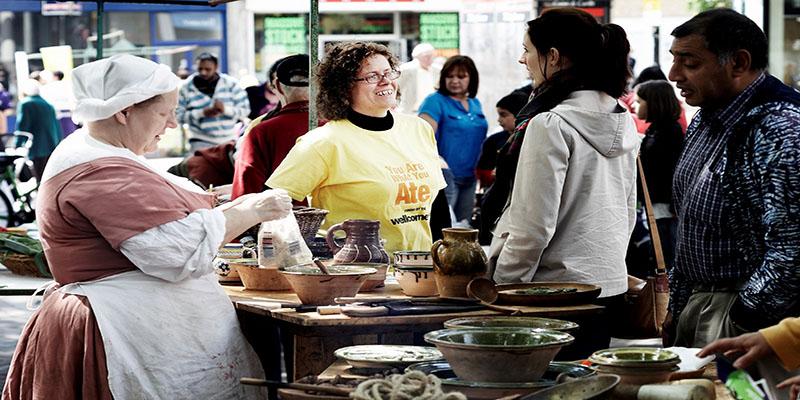 Research Impact is defined by Research England as research that has 'an effect on, change or benefit to the economy, society, culture, public policy or services, health, the environment or quality of life, beyond academia'. In the Institute for Medieval Studies we consider research impact to be very important and strive for our research to have impact outside of academia.
Public Engagement
Staff and students of the Institute for Medieval Studies regularly participate in public engagement activities. These range from PubHD – can you talk to a pub audience about your research for ten minutes – through to talks to historical societies, and large festivals such as Be Curious or Light Night. We also give talks at Leeds Central Library, Leeds City Museums and the Royal Armouries.
Over the last two years we have presented research to the public on travels through Asia, veterinary medicine, monastic estates, visual impairment, anchorites, medieval herbs and spices, saints' attributes, maps, early firepower, the Crusades, the four humours, and siege diets.