Research Seminar: The Mediation of Populist Performance: Hybridity, Ecologies and Process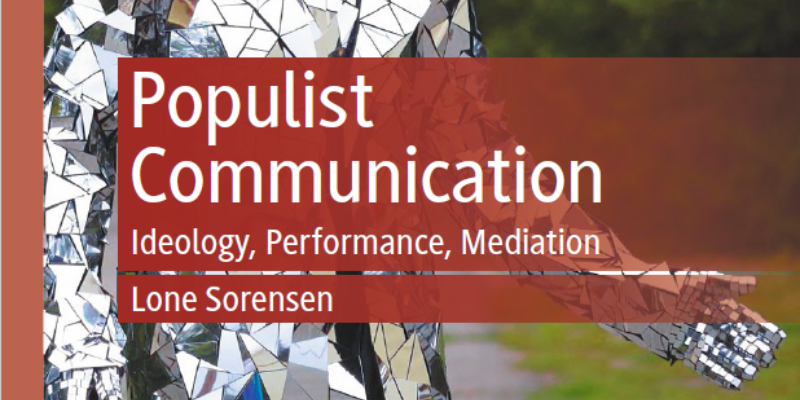 Date: Wednesday 7 December 2022, 15:45 – 17:00
Location: Clothworkers North Building LT (G.12)
Type: Seminars and lectures
Cost: Free
From Trump to Farage, populist politicians shock audiences and disrupt norms.
This communicative strategy speaks to commercial news values and patterns of virality on social media and enacts populists' self-representation as naughty anti-establishment figures.
In this talk, based on my first monograph (Sorensen, 2021), I conceptualise populism as a communicative process. This means focusing on what populism does, rather than what it is, and allows me to bridge the dichotomy between ideological and performative approaches to populism in the literature. This talk focuses on one part of the book in which I query the ways in which populist performances anticipate processes of mediation.
Grounded in an empirical analysis of disruptive performances by populist opposition parties in the UK and South Africa, I develop the concept of populist hybrid mediated performances.
The concept captures the ways in which populist performances incorporate media imaginaries and materialities from several media to create a new type of performance that aims to meet the demands of the media ecology. I identify a number of configurations in the relationships between populist performance and mediation: performances to and within media and performances of and about mediation. These performances utilise processes of mediation to gain visibility, perform authenticity and inspire efficacy through forms of hybridity.
The high consequentiality of populist mediated performance lies in its rooting of media imaginaries in local political contexts, which in turn creates links between the political and media ecologies.
About Lone Sorensen
Lone Sorensen is Lecturer in Media and Communication at the University of Leeds, which she joined in 2020. She completed her PhD on a communication approach to populism at the University of Leeds in 2018 on a University Research Scholarship. She then held a lecturer position at the University of Huddersfield before returning to Leeds.
Previous to her academic career, she worked in online publishing as a content manager, web editor and writer and owned and managed an eco-hotel and associated development projects in the Malawian rainforest.
Her first monograph, Populist Communication: Ideology, Performance, Mediation, recently won the ICA Global Communication and Social Change Division's Best Book award. She has also published a number of peer-reviewed articles and book chapters on populism, political listening, political performance, digital politics and mediatization.
She co-convenes the Political Studies Association Populism Specialist Group and SMC's research group on Political Communication.
She has previously participated in a number of international projects and networks: the COST Action on Populist Political Communication in Europe (2013-2018) and the EU-funded Media, Conflict and Democratisation (MeCoDEM) project (2013-2018).