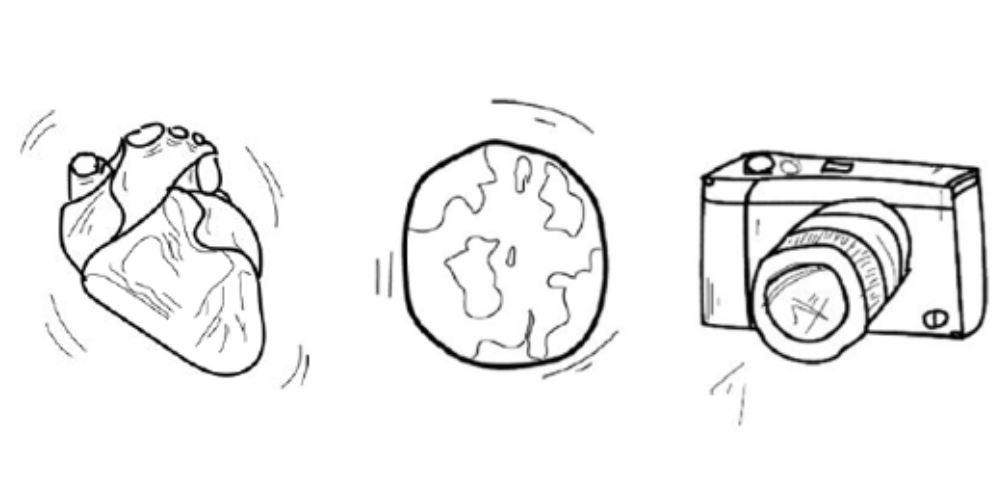 Date: Friday 12 May 2023, 18:00 – 20:00
Location: Off-campus
Cost: Free
An exhibition of work by a group of nine undergraduate fine art students from the University of Leeds.
About embracing.
About environment.
About life.
About memory.
About female bodies.
About nostalgia.
About perception.
About society.
About growth.
Exploring diagrams, narratives and symbols within our art was the starting point for establishing our group identity. Within our cluster, we have responded individually to a range of eclectic topics such as the human form, femininity, society, environment, memory and nostalgia.
The artworks differ in style, colour, subject and material, but are all linked in their need to tell a story and convey a message 'about' the artist's chosen topic.
About is one of a number of exhibitions of work by our level one BA Fine Art students, taking place on campus and across Leeds this month.
Artists
Alayna Hilmi-Phillips
Madeline Saggers
Olivia Turner
Anna Morris
Natalia Toffel
Sidonie Anderson
Kate Smith
Lulu Macleod
Fozia Quereshi
Venue
Royal Park Pub
39 Queens Road
Leeds
LS6 1NY
Image
Illustrations by Alayna Hilmi-Phillips.