Date: Friday 31 March 2023, 17:00 – 19:00
Location: Off-campus
Cost: Free
We partake in rituals every day, whether we know about it or not. What is it that we do not see?
Each artist in this exhibition has explored what the term 'ritual' means for them, and how this manifests into different outcomes - from quantitative representations to discussing the human form.
Content warnings apply.
Rituals is one of a number of exhibitions taking place on campus and across Leeds this month, as part of our Fine Art Level 2 Festival of Art.
Artists
Imogen Climo
Millie Porritt
Francesca Scott
Ruth Dodgson
Niamh Warren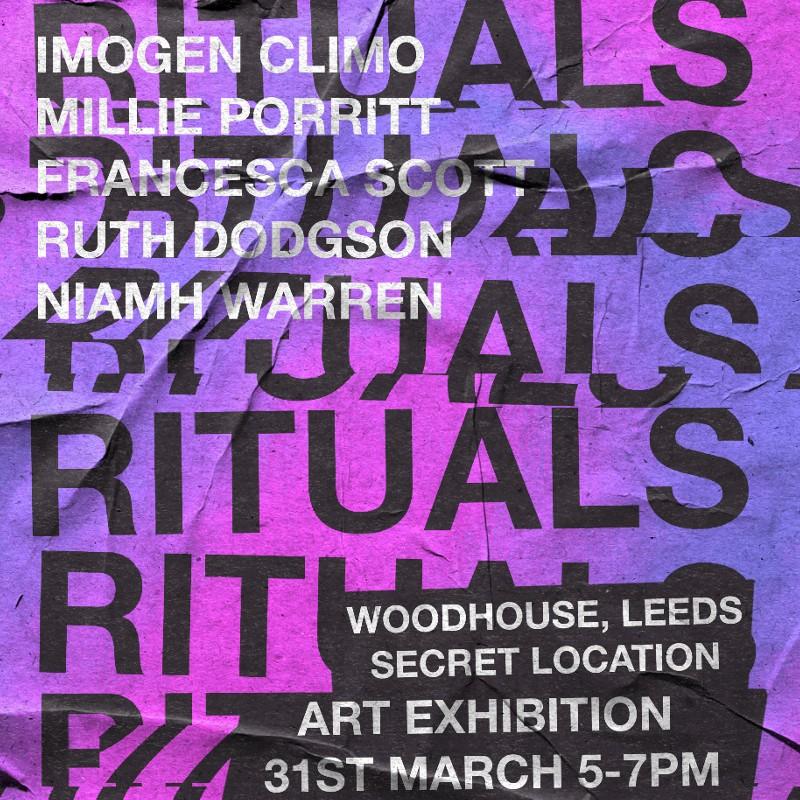 Venue
Secret location – look out for the flyers around Leeds for more information!
Image
Courtesy of Imogen Climo.