Becky Huggett – The Inevitability of Everything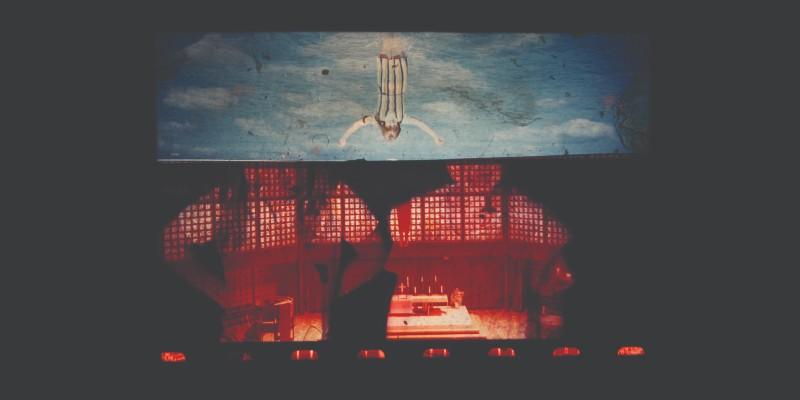 Date: Wednesday 16 November 2022, 15:30 – 18:00
Location: University Road, 28
Cost: Free
A film by MA Fine Art student Becky Huggett will be screened onto one of the University of Leeds' buildings as part of Campus Live.
The Inevitability of Everything is a film projection of collaged slide film imagery, drawing on found material including family, travel and educational photography.
The piece – a 20 minute film on loop – will be projected onto the external façade of the Cleaning Services building at 28 University Road, next to the School of Fine Art History of Art and Cultural Studies.
The brief for Campus Live was 'a sense of belonging' and Huggett's collaged projection explores who we are, our fears and dreams in response to our current socio-political climate.
Campus Live is an exciting programme of activity taking place throughout the autumn term which celebrates our university community.
About Becky Huggett
Becky Huggett works primarily within mixed-media printmaking, sound and projection. The themes of her work explore our roles, expectations, political and social hierarchies, ritual, consumerism, paranoia, our fears, hopes dreams and desires and the systems that we exist inside and outside of.
The Inevitability of Everything juxtaposes multiple found sources to produce, off-kilter, often strange combinations that formulate a collective narrative. Imagery sourced from vernacular, historical and current sources sit together to suggest temporal echoes of history repeating itself and an unrelenting fatalistic inevitability of events.
Image
Still from The Inevitability of Everything, 2022. Projected 35mm slide film collage.