David Sowerby: Open Studio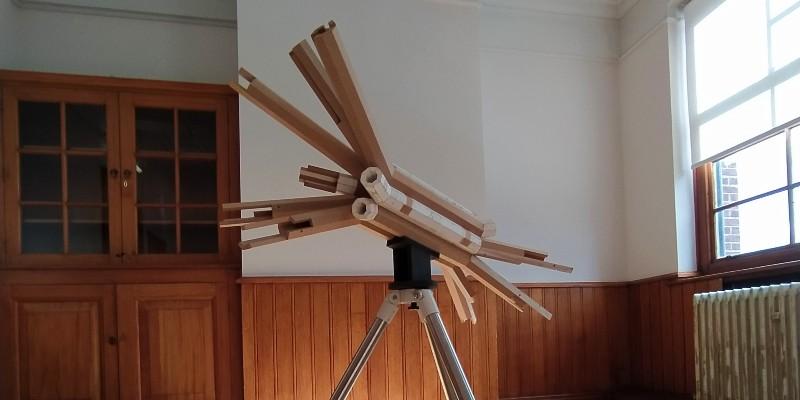 Date: Wednesday 6 April 2022, 10:00 – 17:00
Location: Off-campus
Interval: Every day
Until: Sunday 10 April 2022
Cost: Free
David Sowerby opens the Artists' Studio door and invites us to explore his practice and recent works made during Tetley's Associate Artists' Programme.
A showcase of Sowerby's larger sculptural works will also be on display in the City Workshop room on Wednesday 6 and Thursday 7 April, from 10am to 6pm.
Tetley's Associate Artists' Programme (TAAP) is a year-long development opportunity for four artists living, working or based in Leeds.
Find out more about David Sowerby's exhibition and the Tetley's Associate Artists' Programme.
About the artist
David Sowerby is an Anglo Armenian artist born in Iran, and based in Leeds. He graduated from Coventry University, studying BA Fine Art in 1995 and then an MA in Creative Curating at Goldsmiths College, London in 1998. He is an Artist Technician in the School of Fine Art, History of Art and Cultural Studies.
His current practice is a contextually centred sculptural process that emphasises a sympathetic and responsive mode of making.
Since 2017, Sowerby has exhibited in seven shows, four of which were solo presentations. His solo exhibition, the idles that habit forms (2017) was reviewed for the online northern contemporary art platform, Corridor8, by Professor Derek Horton. In 2019, Sowerby was shortlisted for the Left Bank Leeds Art Prize.
Venue
Artist Studio
First Floor
The Tetley
Hunslet Road
Leeds LS10 1JQ
Image
David Sowerby, The dancing architect, 2021. Image courtesy of the artist.