Staging Eastman – performances ft Elaine Mitchener and Anton Lukoszevieze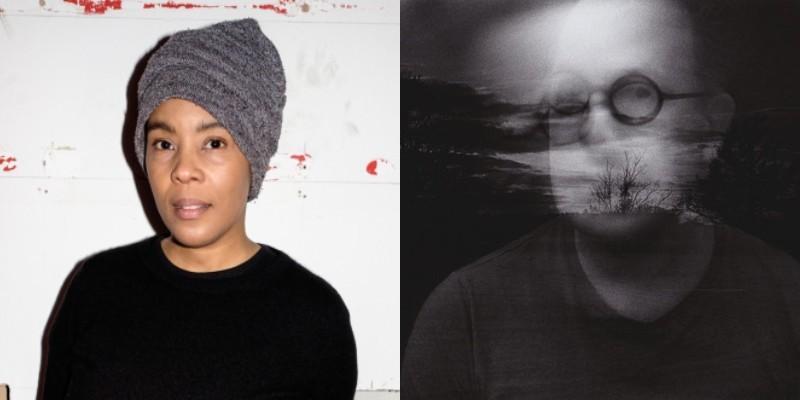 Date: Saturday 19 February 2022, 17:00 – 18:15
Location: Off-campus
Type: Seminar series
Cost: Free - booking required
Elaine Mitchener and Anton Lukoszevieze lead an ensemble from the University of Leeds in a programme of musical performance celebrating the radical Black composers Julius Eastman and Ben Patterson.
The posthumous reclamation of Julius Eastman and Ben Patterson marks a vital and urgent reconsideration of the American experimental music and arts scene through the work of two of its leading Black members. The avant-garde has been misleadingly painted white - this event is part of a movement to celebrate its full coloured and musical range.
Patterson was a pioneering member of the Fluxus movement whose works insist - often playfully, gesturally and with a subversive edge - on activating sounds and silences through improvisation by teasing material forces. His music was a performance art before Performance Art was institutionalised.
Eastman was a virtuoso singer, pianist, and composer, pushing minimalism into unheard zones such as disco and a spirituality distinct from that of Pärt and Gorecki.
For this programme, at the Howard Assembly Room in Leeds, two world-class musicians celebrated for their performances of this music will be our guide, leading a specially-created ensemble to present three exemplary works.
This event forms part of the Sadler Seminar Series Tunings of the World. The project this performance contributes to and develops is one whose constitutive inter-disciplinarity is designed to open this conversation to many. At the same time, it reminds us all that attuning to a discipline often involves listening to what it only struggles to give voice to.
Programme
Benjamin Patterson Duo for Voice and String Instrument
Julius Eastman JoyBoy
Julius Eastman Stay On It
About Elaine Mitchener
Elaine Mitchener is a contemporary vocalist, movement artist and composer working between the worlds of contemporary new music, experimental jazz / free improvisation and visual arts. She is founder of collective electroacoustic trio The Rolling Calf (with Jason Yarde and Neil Charles). Recent recordings includes Some Good News a live album at London's Café Oto, with Hamid Drake, William Parker, Orphy Robinson and Pat Thomas (OTOROKU label), and a special radio commission the party's over for Sons d'Hiver (Paris). Mitchener is one of 50 selected exhibiting artists featured in the British Art Show 9 touring exhibition 21/22, a Wigmore Hall Associate Artist and in 2022 a DAAD Artist Fellow. Forthcoming performances include 'Triptychus' a new work commissioned by Sons d'Hiver festival with Pat Thomas and Reece Ewing (12 Feb 2022) and 8 March 2022, Womens Work, a concert to mark International Women's Day and inspired by Annea Lockwood/Alison Knowles' magazine of the same name.
Artists she has performed and collaborated with recently include Camae Ayewa (Moor Mother), George E. Lewis, Christian Marclay, The Otolith Group, Tansy Davies, Black Top, Hamid Drake, Ensemble Klang, Laure M. Hiendl, Van Huynh Company, Sonia Boyce, Apartment House, David Toop, London Sinfonietta, Ensemble Manufaktur für aktuelle Musik (MAM), William Parker.
About Anton Lukoszevieze
Cellist and inter-disciplinary artist Anton Lukoszevieze is one of the most diverse performers of his generation and is notable for his performances of avant-garde, experimental and improvised music. Anton has given many performances at numerous international festivals throughout Europe and the USA (Maerzmusik, Donaueschingen, Wien Modern, GAS, Transart, Ultima) and BBC Radio 3. Deutschlandfunk, Berlin produced a radio portrait of him in September, 2003. Anton has also performed as a soloist with the City of Birmingham Symphony Orchestra, the BBC Scottish Symphony Orchestra, London Contemporary Music Festival Orchestra and the Netherlands Radio Symphony Orchestra, as well as performances with contemporary vocal ensemble Exaudi and King's College Choir, Cambridge. From 2005-7 he was New Music Fellow at King's College, Cambridge and Kettle's Yard Gallery. Anton is the subject of seven films by the renowned artist-filmmaker Jayne Parker. In addition he acted and performed in 3 films by the artist Beatrice Gibson. From 2003-14 he was a member of Zeitkratzer and in 2008 made his contemporary dance debut with the Vincent Dance Company in Broken Chords, Dusseldorf.
His compositions have been performed by Apartment House, Exaudi, An Assembly, Rhodri Davies, Lucia Mense, Mark Knoop, Musica Nova, Tel Aviv and the Luna String Quartet.
Anton has premiered and commissioned new works for cello by a multitude of contemporary composers, including Christian Wolff, Amnon Wolman, Kunsu Shim, Laurence Crane, Richard Ayres, Phill Niblock, Jennifer Walshe, Claudia Molitor, Rytis Mažulis, Arturas Bumšteinas, Ričardis Kabelis, Juste Janulytė, James Saunders, John Lely, Tim Parkinson, Peter Eötvös, Egidija Medekšaite, Joseph Kudirka, Zbigniew Karkowski, Michael Winter and Reinhold Friedl. He has made many CD and vinyl releases.
In June 2009 he was awarded the 'Millennium Star' medal, for services to Lithuanian culture, by the Government of the Republic of Lithuania. In 2012 he was awarded a Royal Philharmonic Society Award for outstanding contribution to chamber music. He is the founder and Director of Apartment House. As an artist his work has been shown at Tate Modern, CAC Vilnius, Prospektus Galerija, Vilnius, Kaunas Biennial, Kettle's Yard, Cambridge, ICA, London and Museo Nacional Centro de Arte Reina Sofia, Madrid.
Venue
Howard Assembly Room
46 New Briggate
Leeds LS1 6NU
Booking information
The event is free but registration is required.
Book your place via Eventbrite.
The event will also be live-streamed: see here for more information.
Other events in the series
Staging Eastman: symposium
Friday 25 February, 2 to 6.30pm
The Third Part of the Third Measure: film screenings
17 to 26 February
Images
Photo of Elaine Mitchener. Credit Dmitri Djric and LCMF 2017.
Image of Anton Lukoszevieze. Courtesy the artist.